How to make a sale on the SPARK Pay app
This article will show you how to make a sale on the SPARK Pay app
You must be using the PDQ Model on the app. To find out how to change the visual model of the app, click here.
When logged into the SPARK Pay app, the default home screen should appear as shown below: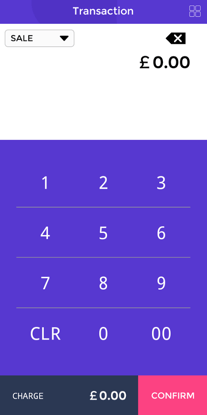 To make a sale, simply make sure 'SALE' is selected on the drop down box at the top-left.

Now, input the amount of your sale. For example £10.00.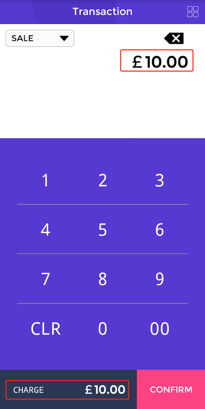 To make the sale click 'CONFIRM'.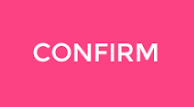 Your payment client will then pop up, either scan or insert the card.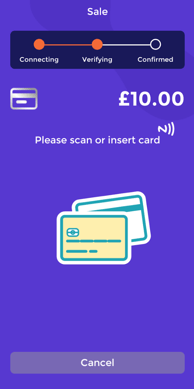 If the transaction was successful, a message should pop up in the centre of the screen, as shown below:

If you'd like to check if the 'sale' has went through, check your previous transactions.
To find out how to check your previous transactions on the SPARK PAY app, click here.