This article will show you how the takeaway function works for collection and delivery in 2.0
1. On your main order page select the Takeaway button at the top of the page.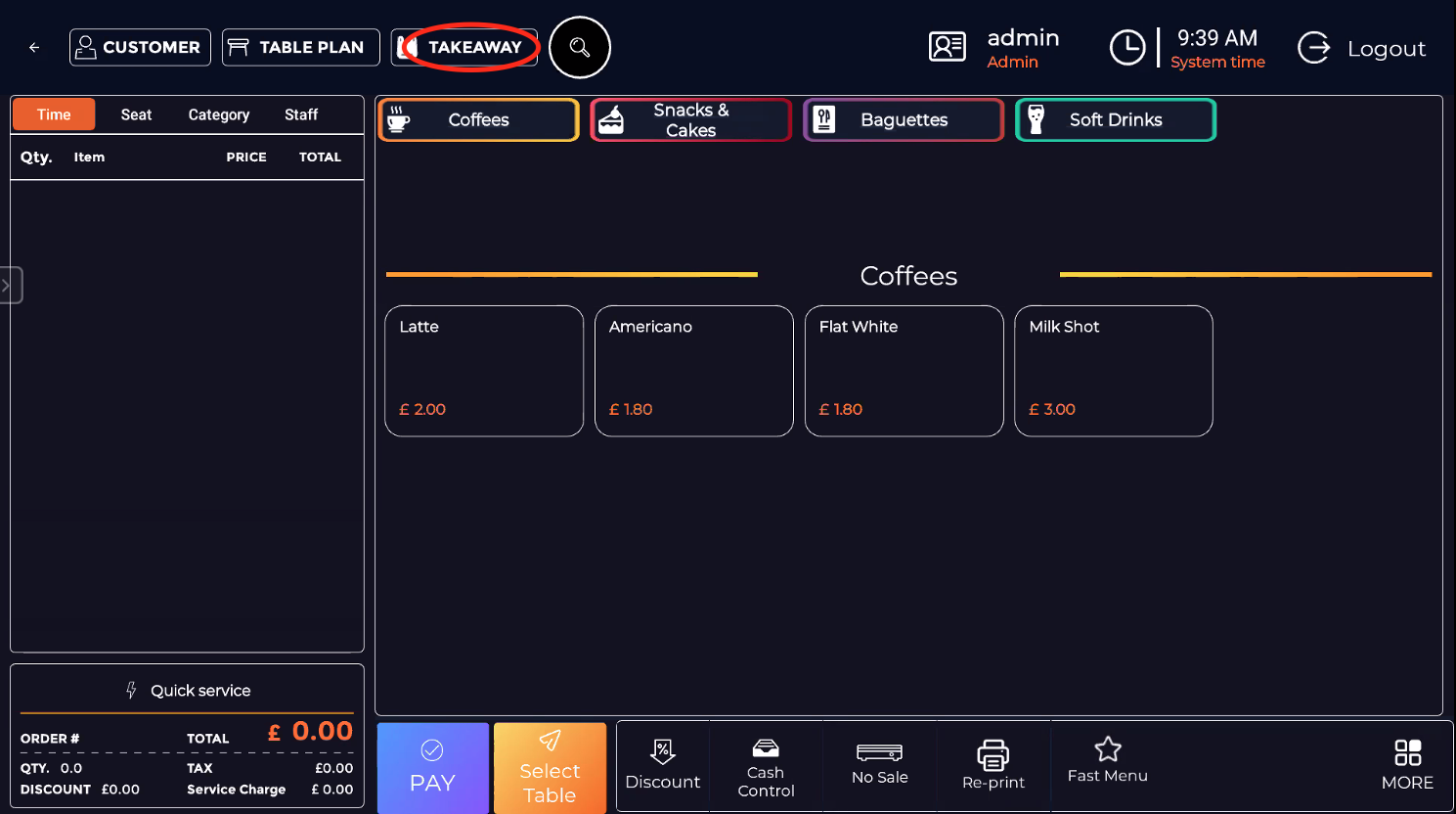 2. On the next pane, select whether the customer is coming to pick up their takeaway by collection or whether it's being delivered.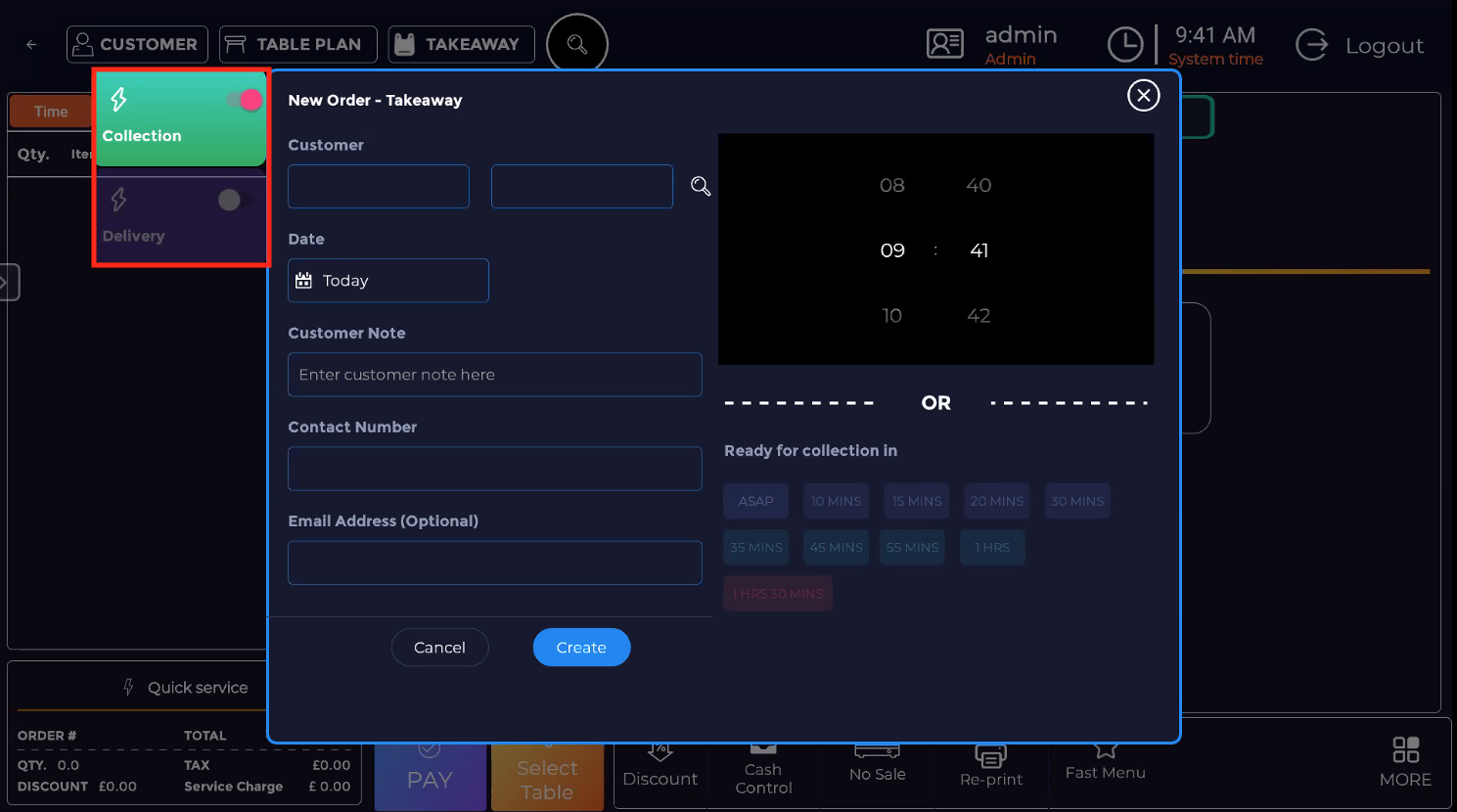 3. If it's a regular customer you can use the magnifying glass to populate the information automatically, otherwise you will have to enter in the collection time, the name and contact number. Once those fields have been entered press the Create button.
4. You can then begin taking the order and adding all the items, once you're done press the orange Take Away button at the bottom.
5. After you've pressed Take Away select the arrow at the top left of the screen to open open the side bar.
6. Select the takeaway option to view your orders page.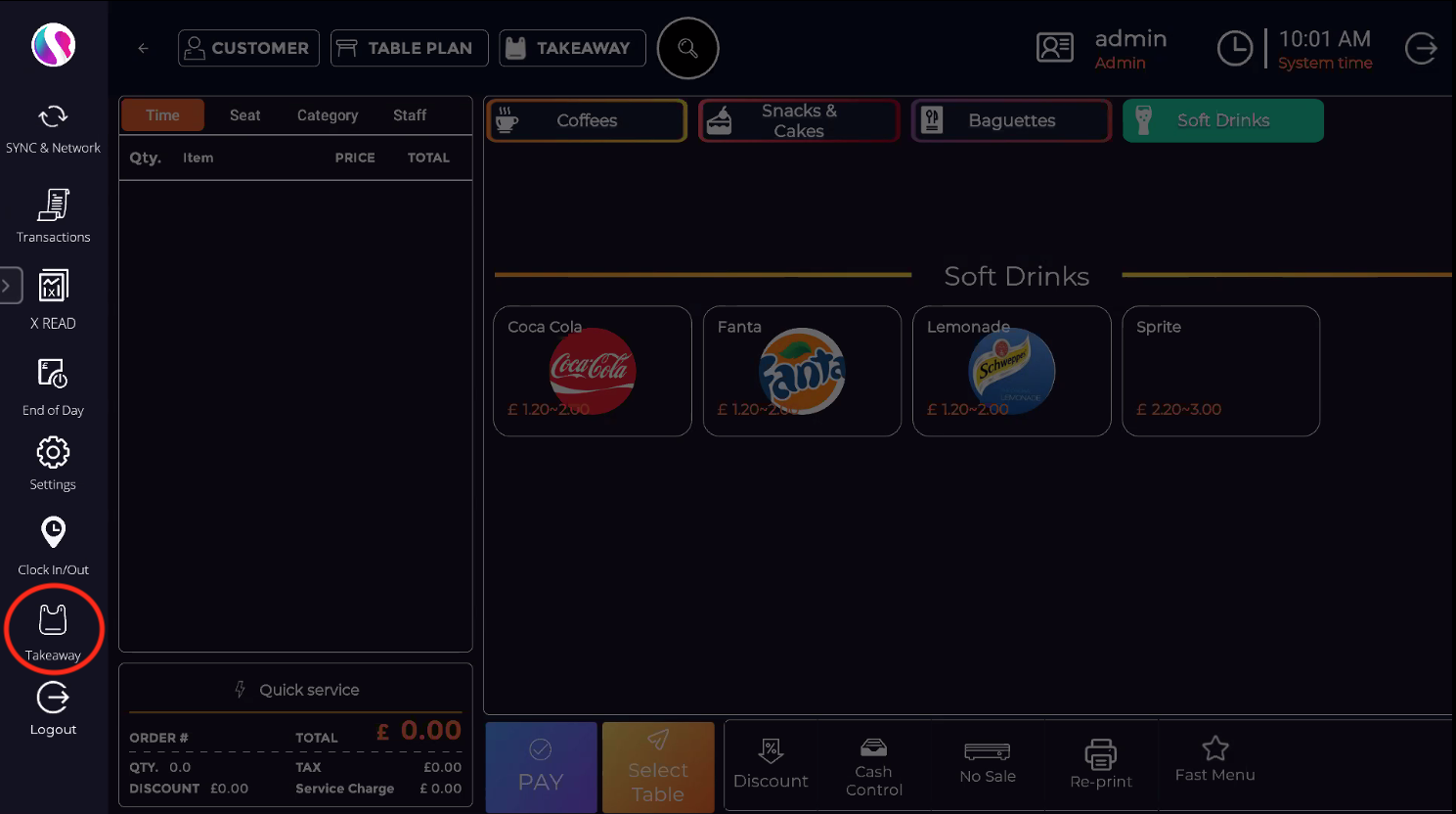 7. Here you can see the order that we placed earlier, with the options to pay, delete or Reprint Kitchen Check.
Note: Both the Kitchen Check and the Customer Receipt will have the Unique Code on them to make partnering your orders easier.
If you need any more help processing takeaway orders you can view our video guide below.
Still having trouble? Reach out to us at support@sparkepos.com