How to Process a Refund
This page will explain how to process refunds on the terminal in 2.0
1. Navigate to your transaction history and find the transaction that you wish to refund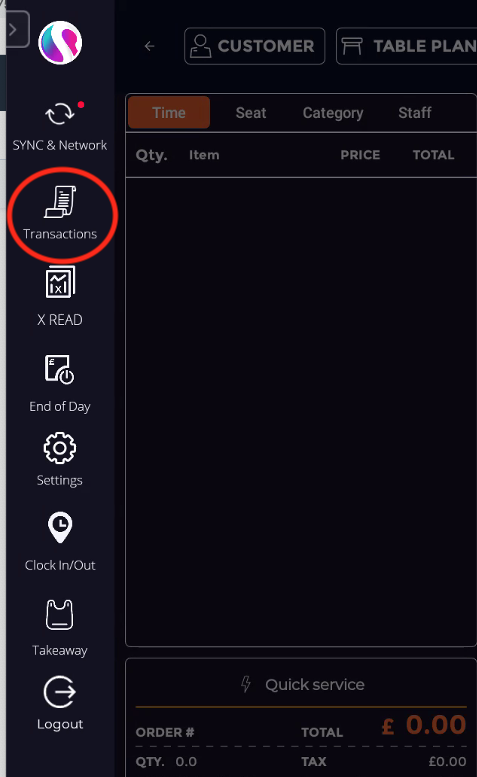 2. Select the transaction to view a breakdown of the costs and hit the Refund button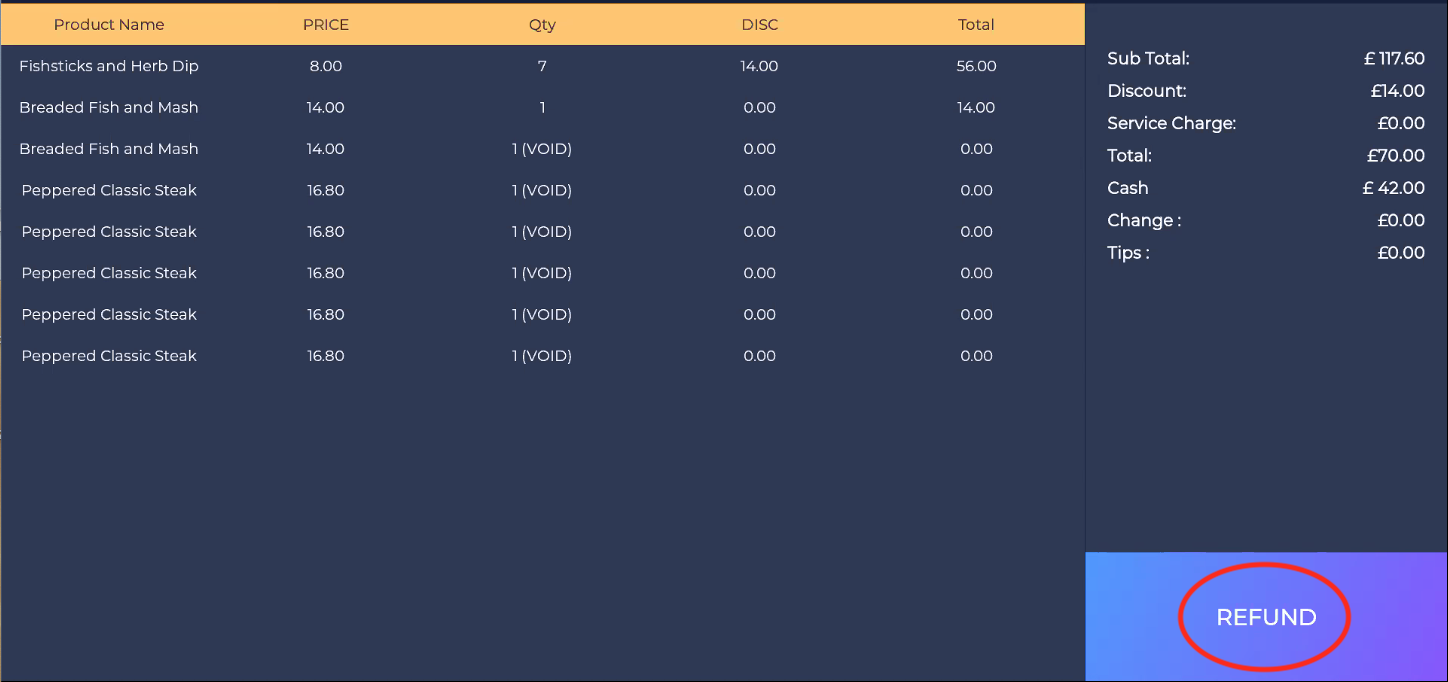 3. If you only want to refund one item you can select the boxes underneath Refund Qty and specify the quantity or you can select the Refund All button to do the entire bill. Select the reason for the refund below and then press the Confirm button.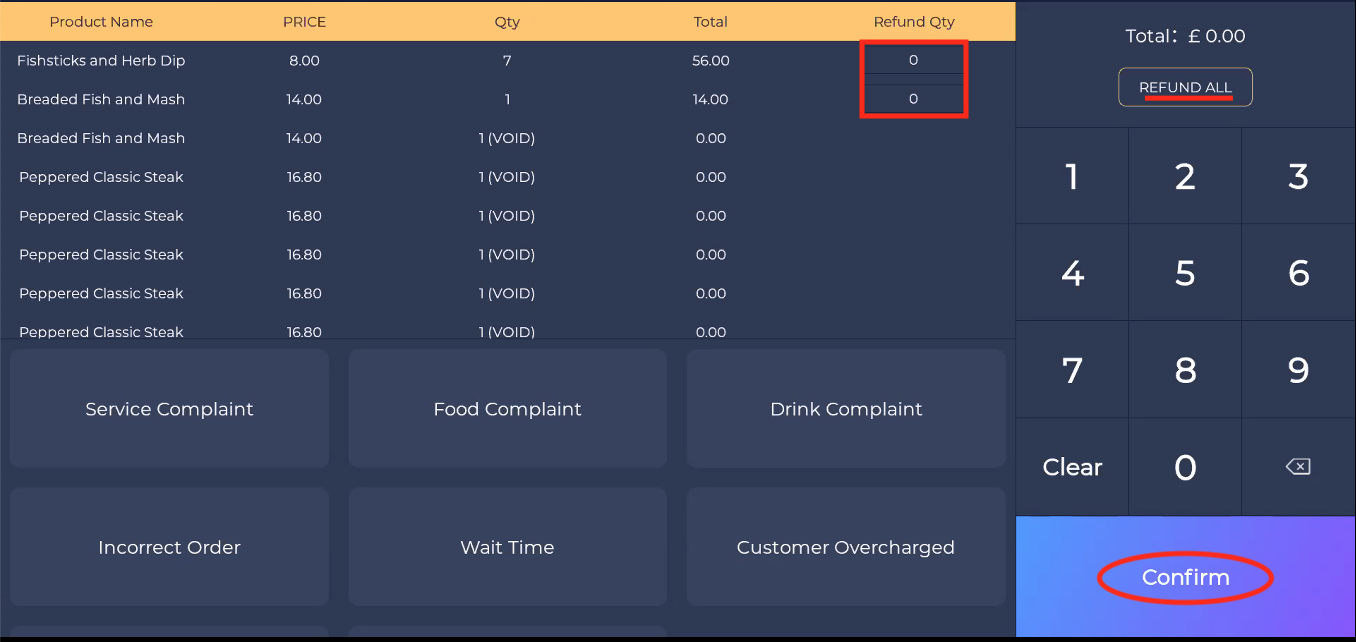 3. A pop up box will then ask you to enter the amount due and then press the confirm button at the bottom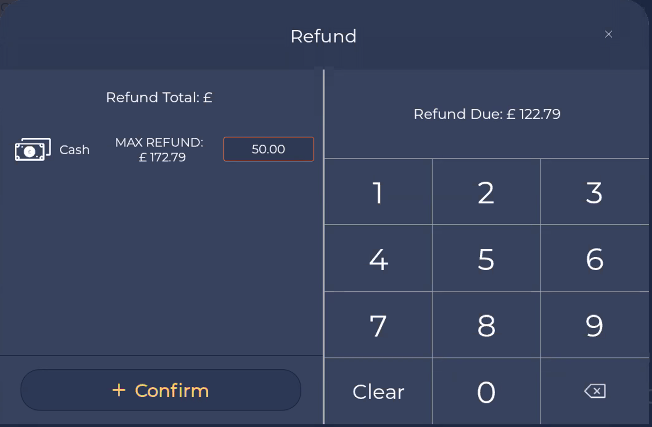 Your refund is then processed, if you need more help following these steps you can watch the video guide below.
If you're still having problems processing a refund you can reach out to as at support@sparkepos.com