Streamlining Your End-of-Day Reporting: Terminal Close vs. Back Office Close
When you're ready to conclude your day's operations, it's essential to generate an end-of-day report. There are two methods available for this process: you can either perform the report directly on your on-site terminal or utilise the back office.
To access these options, select end of day report: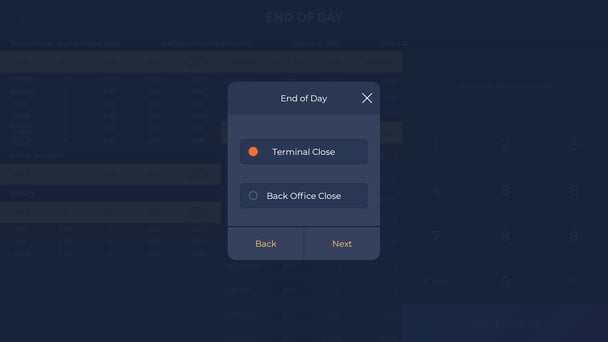 It's important to note, you will need to perform a close on every device you use.
---
With the terminal close, you can finalize your sales directly from your on-site terminal. This involves recording all transactions, reconciling funds, and ensuring accurate accounting before concluding your day.
If you choose the terminal close method, a screen will appear where you can input the sales values in the highlighted boxes: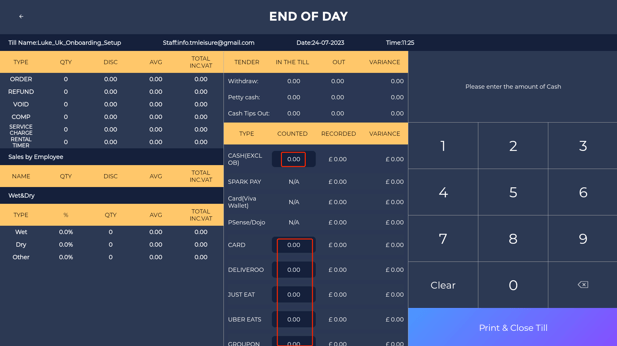 ---
On the other hand, if you prefer a back office close, you can record your day's data remotely from anywhere with internet access, In the cloud office.
To perform a back office close, you need to select the option on your terminal. Then you'll need to access the back office on your computer. Navigate to "End of Day Reports," then select "Reconciliation History" and choose your report.
Once in the report, you will be able to record the amount of cash sales in the highlighted box below: