This page will explain the differences between the different view modes available on your terminal and how they work
The terminal can be configured different ways in order to see which way fits your business best.
1. Within the SPARK app navigate to System Settings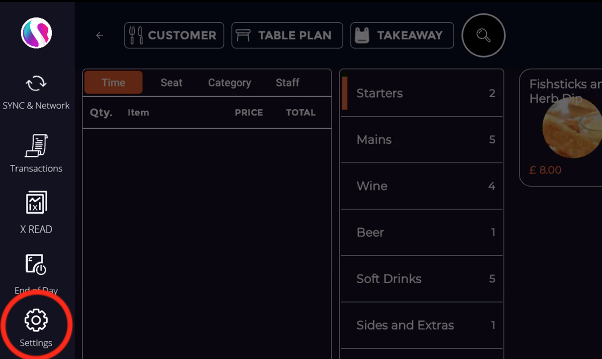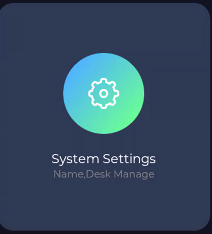 2. If your venue has tables and you have set up a Floor Plan on Cloud Office then you will want to make sure your Table Service drop down is set to Table Service and then you can choose which view is appropriate for your venue.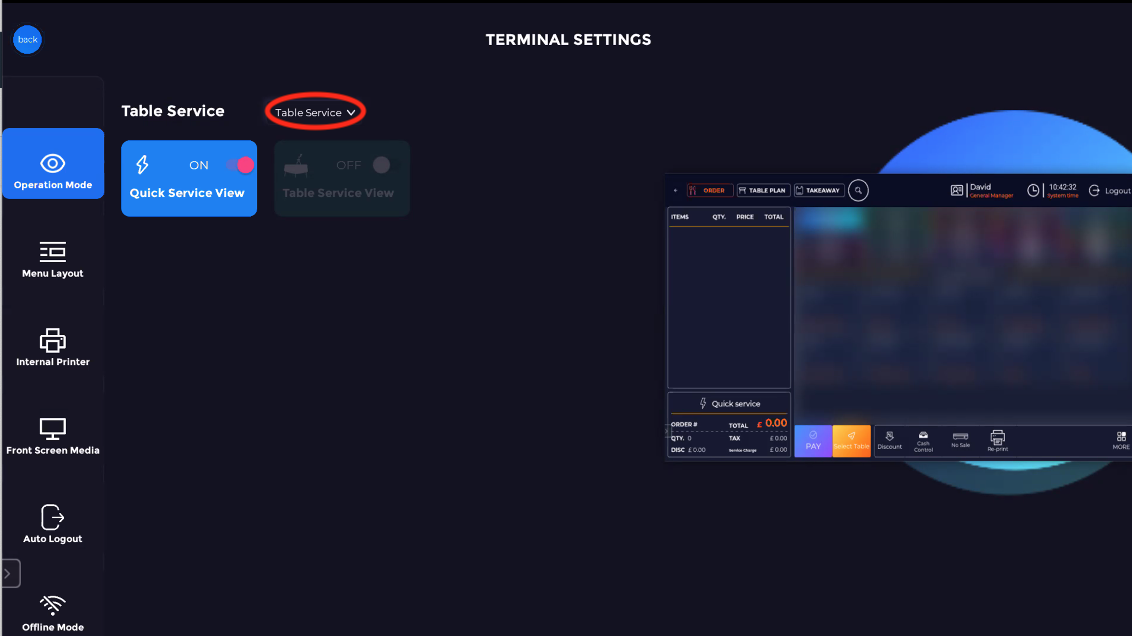 Quick Service View - Will allow you to serve customers without assigning them to a table. This is great for restaurants that sell produce within store, or do takeaway soft drinks.
Table Service View - Means that all customers must be assigned to a table before you can put orders through to the kitchen. This is better for restaurants that do reservations so the home screen of your terminal will always be monitoring your table activity.
You will also notice upon selecting this view you will get this following option, if this is enabled, you will get a prompt to enter the number of customers for each table.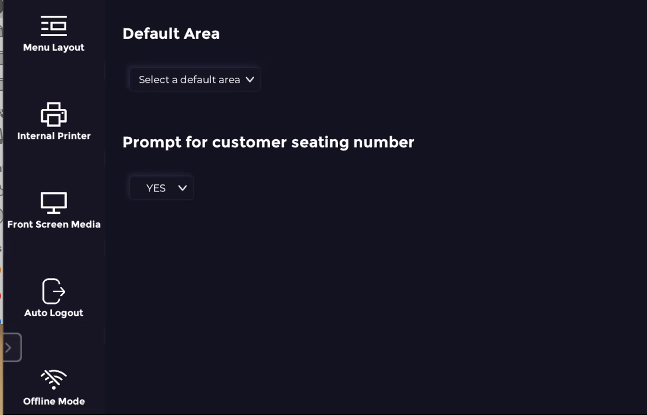 If we change the drop down to Quick Service you'll see there are 3 different views to choose from
Quick Service - Allows you process orders from your customers quickly and removes the table plan tab from the top of the screen, this is best for businesses such as bakeries and butchers.
Walk in Takeaway - Will work much the same as Quick Service but the receipts will generate an order number automatically on both the kitchen order receipt and on the customers receipt. So customers can be called up when their order is ready.
Pub View - Allows you to input an order number before any items are sent to the kitchen, this can be for takeaway purposes or seating locations without setting up a floor plan in the Cloud Office.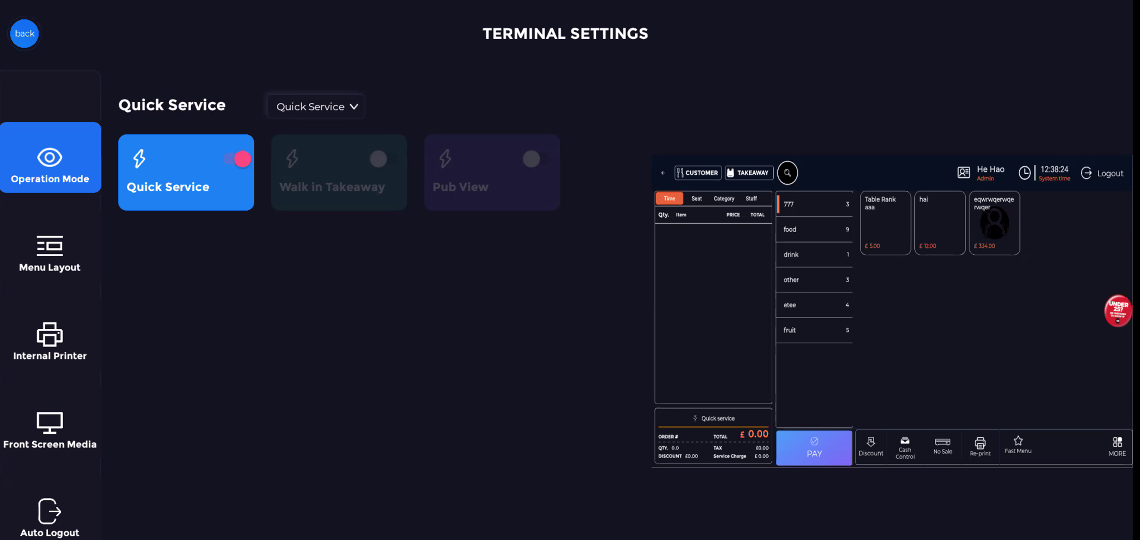 We hope you found this guide useful, if you need any more more help you can view the video guide below or get in contact with us at info@sparkepos.com