Setting up an Email Agent in SPARK HQ
With the SPARK email agent, you can send emails from an account your customers are familiar with. The set up for this is simple.
From the back office, find System Settings, then Email Agent.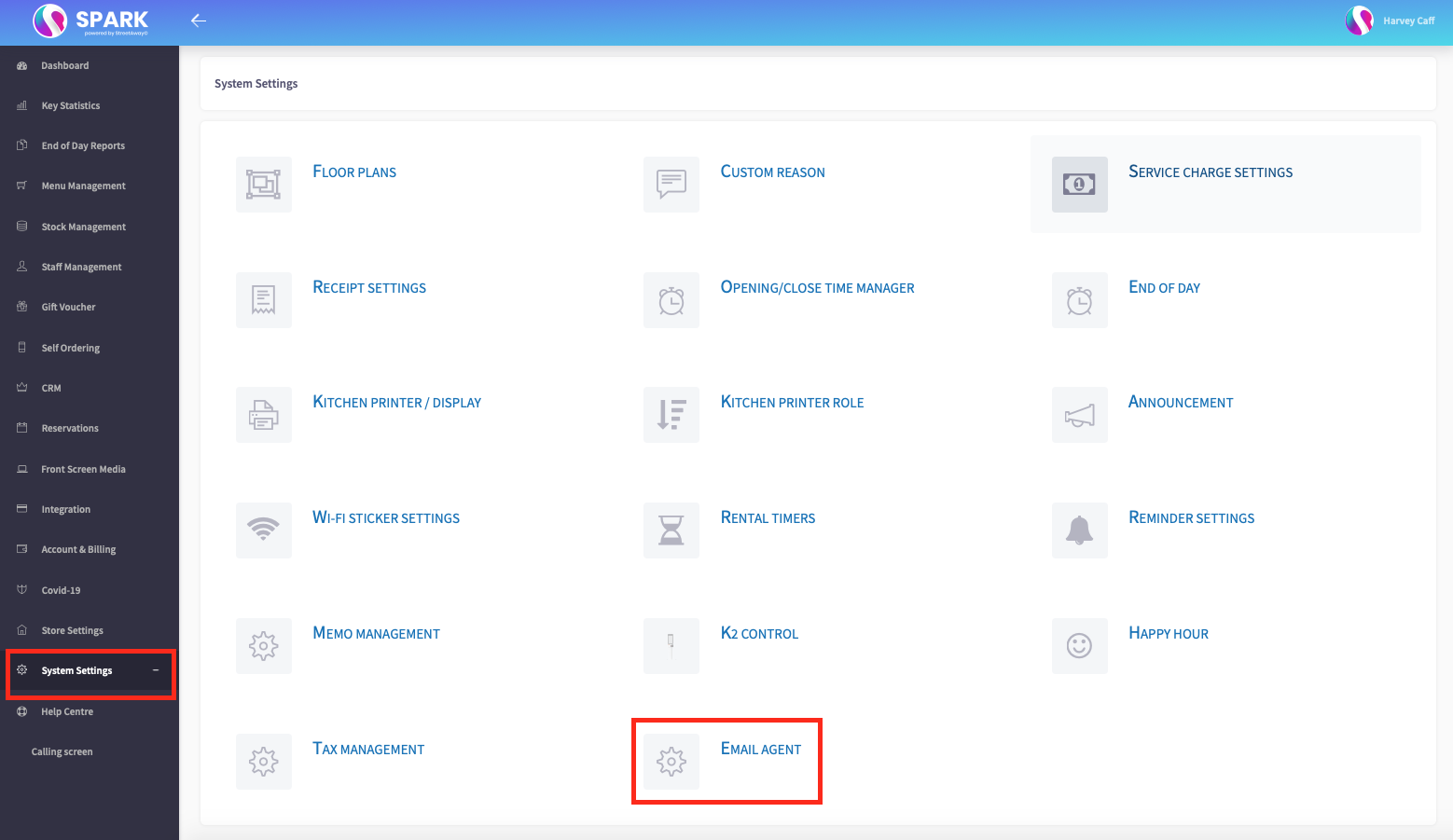 From here, you'll be able to edit the details from which Gmail account you wish to send SPARK emails. Simply click Settings to begin the process.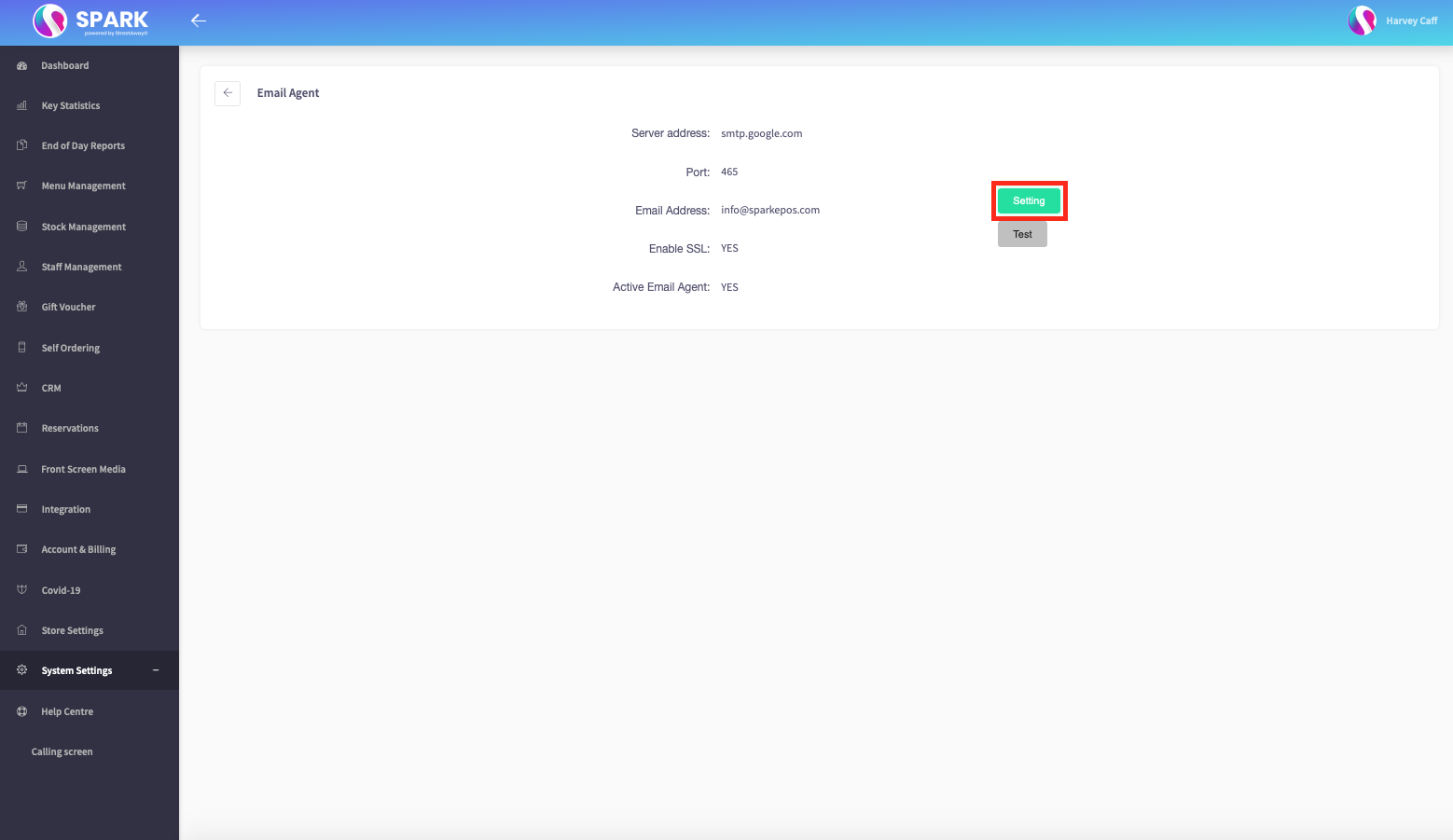 When using a Gmail account, the server address will be "smtp.google.com" and the port "465". Then enter a Gmail account or an email domain hosted via Google. Next, you will require an App Password. a Guide for which can be found here.
Finally, click "Save" to finalise the settings.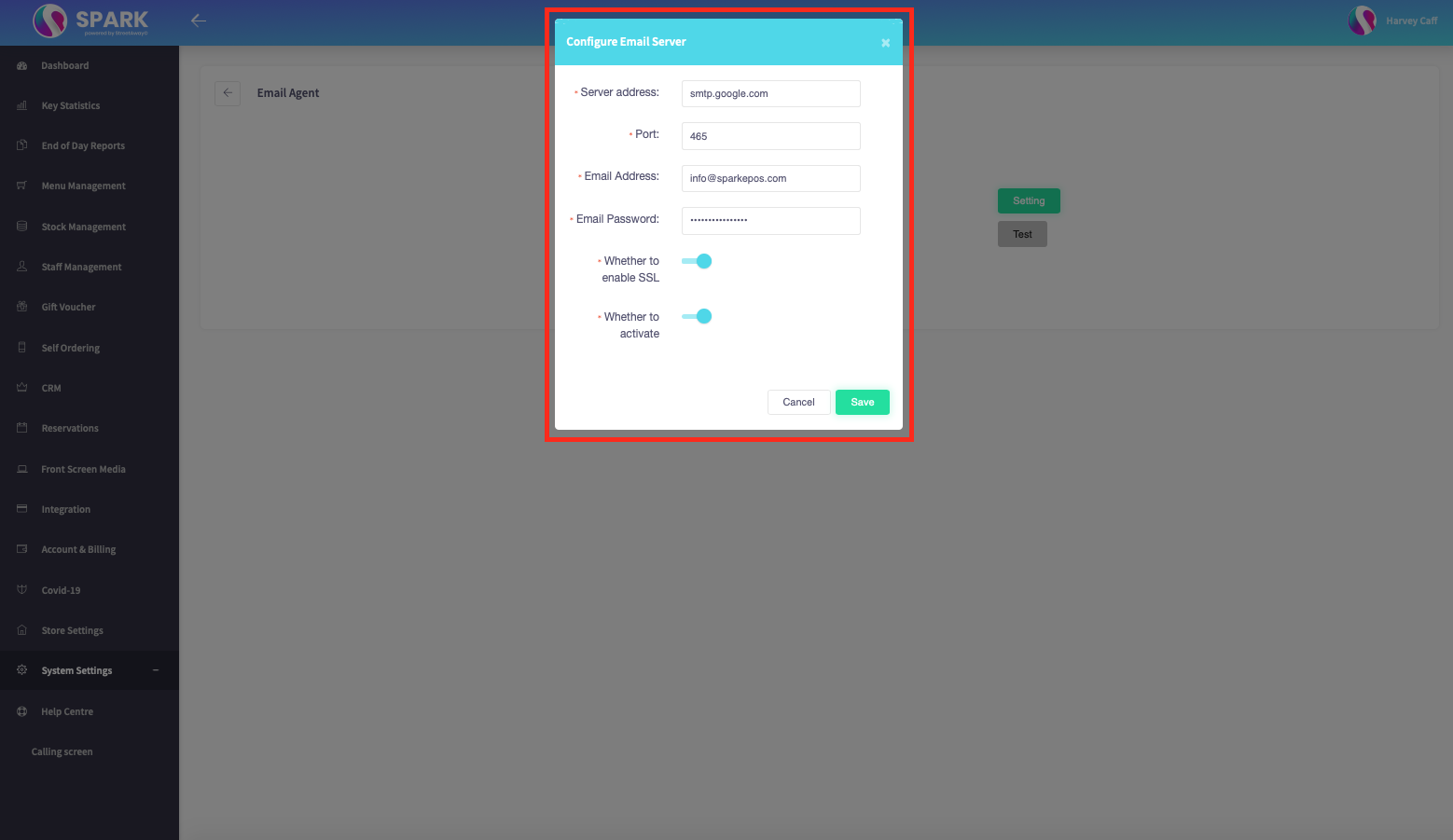 To test the feature, click "Test", and simply enter the email address you wish to send the test.