Roles and Permissions
These guides will show you how to manage your roles and permissions in the staff management section of your Cloud HQ.
Before you do anything, make sure you login into your store account SparkEpos
---
How to block sections of the Cloud
This guide will show you how to block out sections of your Cloud HQ.
Firstly, click on the 'Staff Management' on the left-hand side, then the 'Roles & Permissions' option in the menu.
This will display your role list.

Then click on the green edit icon on a role.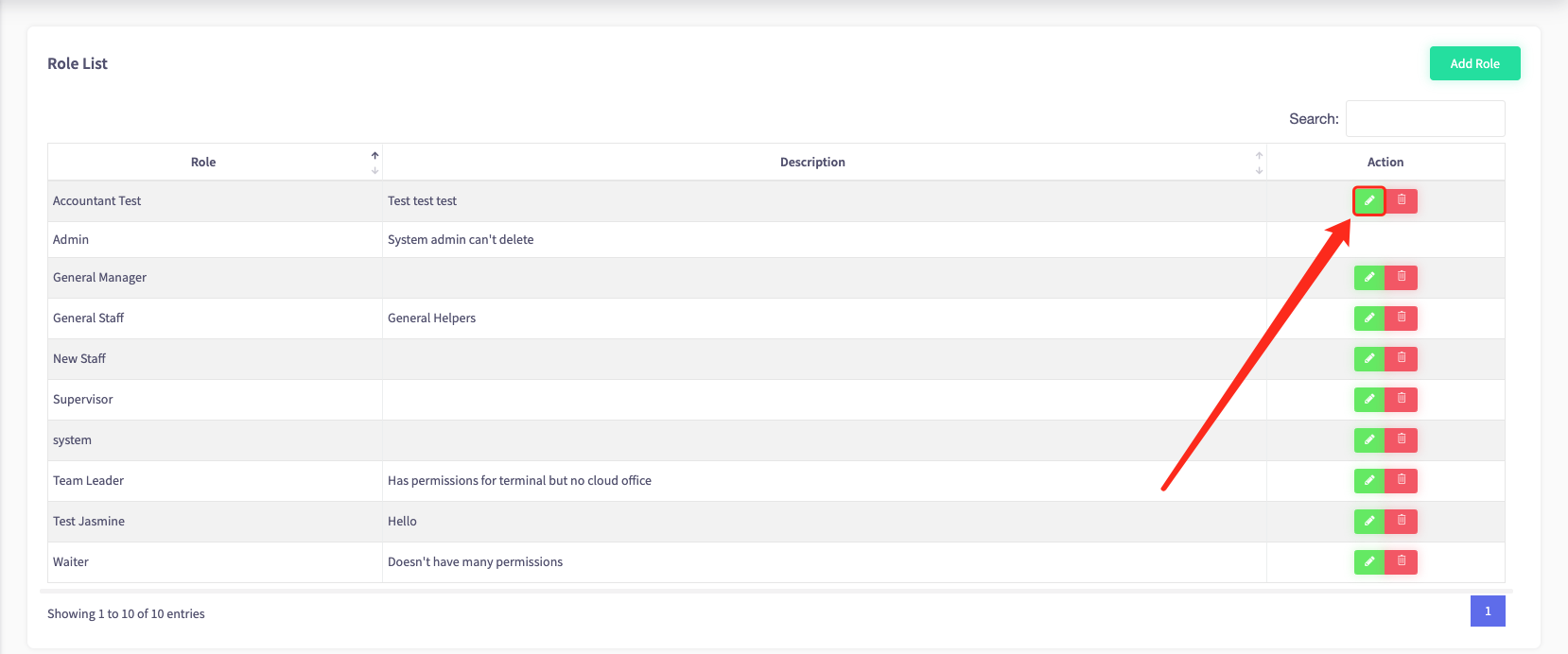 This shows the permissions for new staff using the terminal and the Cloud.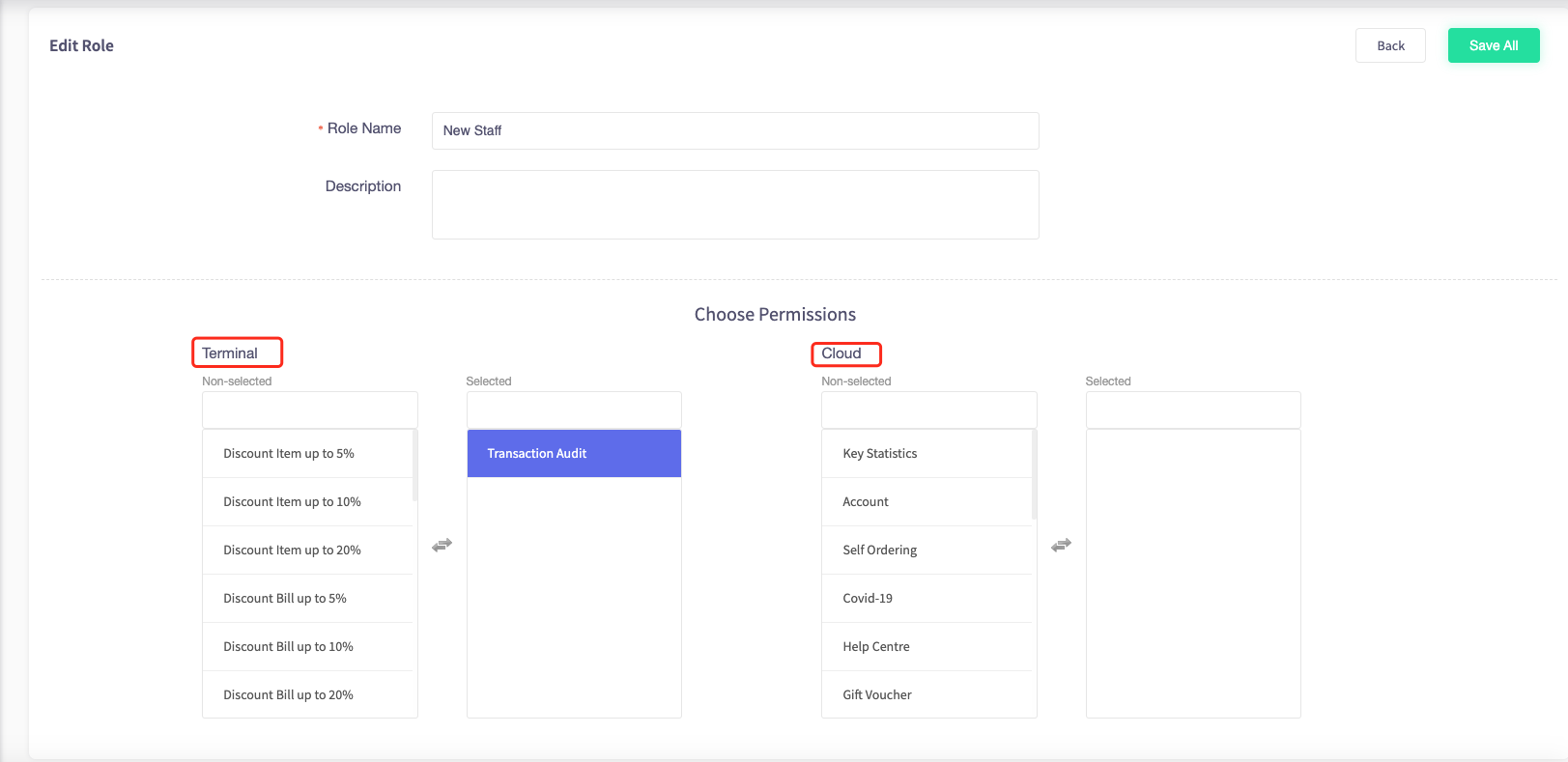 Operators can allow permissions by clicking on the permission they would like staff members to be allowed access to.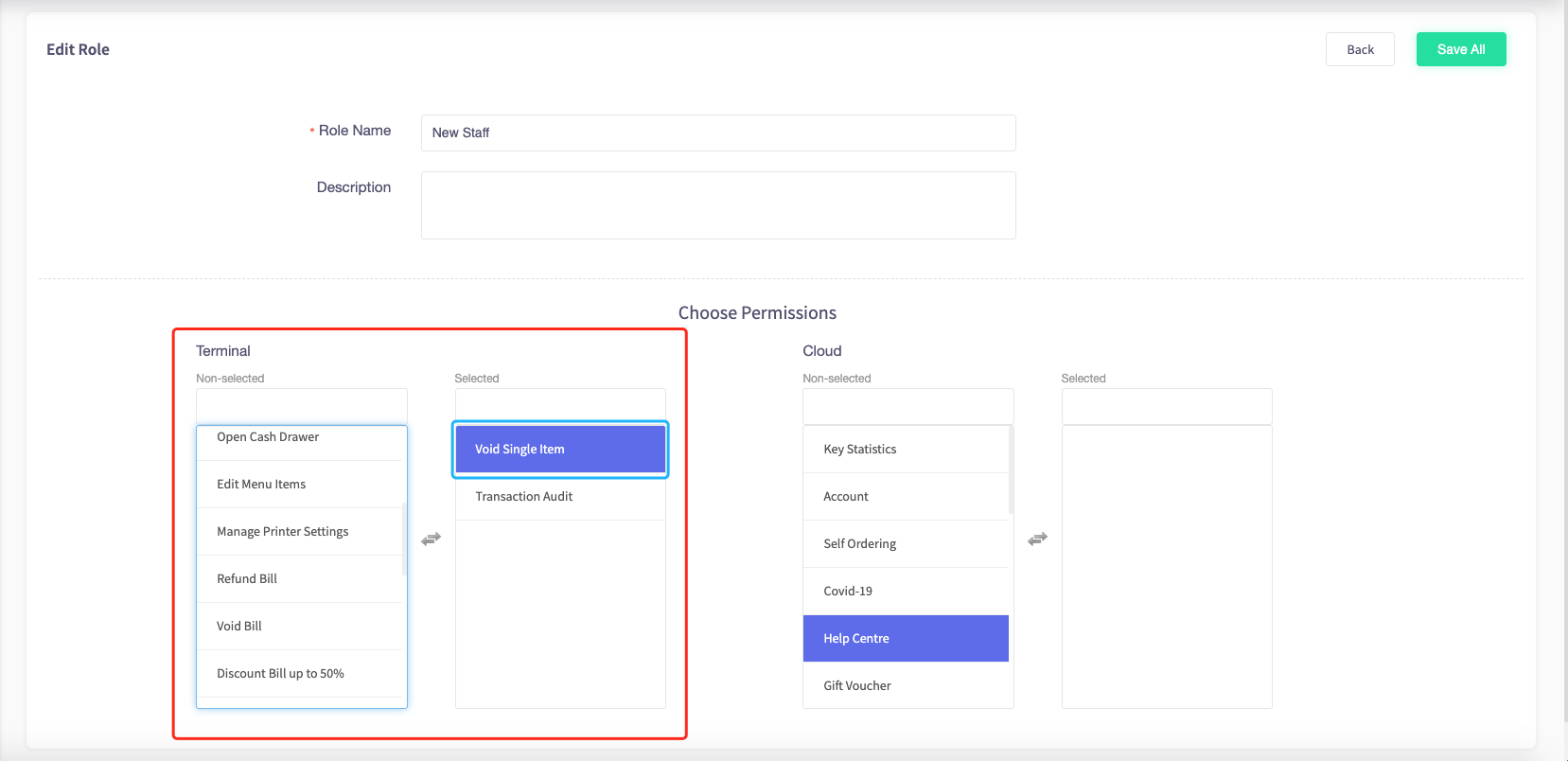 Once operators have selected all the permissions that the new staff member is allowed. All the other permissions will be blocked from that staff member.

After selecting what permissions your role is allowed press the "Save all" button in the top right-hand corner of the screen and this information will be updated.