How to use the Special mode
This article will show you how to use the Special mode on bella bot.
This mode is mainly used for special scenes like wedding proposal, deliver with special music and words.
Firstly, from any screen, select the three lines at the top-left of the screen.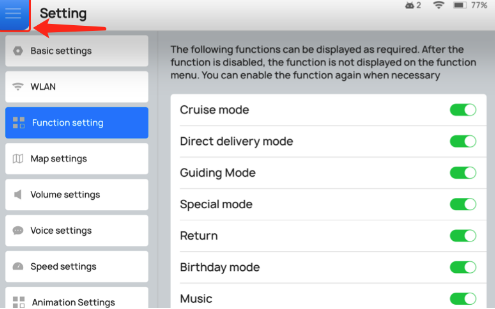 Then, click 'Special mode'.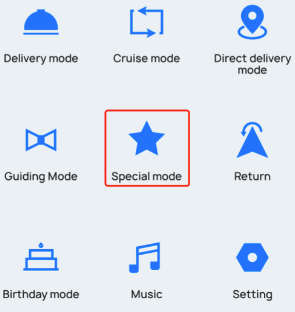 From here you can add music from the robots 'files'. You can also add an arrival voice to give a special message on arrival.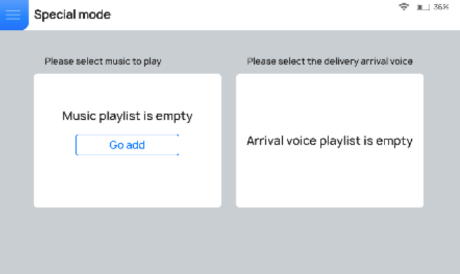 Once you have added and selected your music and custom message. You will be able to click 'Ok', this will take you to a page to select the location you would like your robot the go to. When you have selected the destination, click 'Start!'