How to use the Birthday mode
This article will show you how to use the Birthday mode on bella bot, to deliver a cake and play the happy birthday song.
Firstly, from any screen, select the three lines at the top-left of the screen.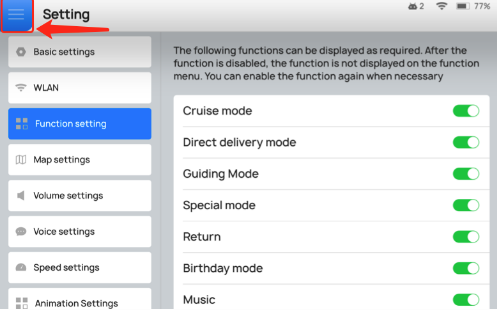 Then, click 'Birthday mode'.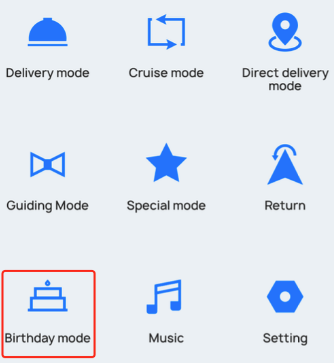 Prepare the bot with a cake and select the table you would like it delivered to. Once you have selected the correct table, click 'Start!'.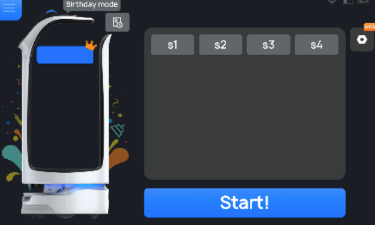 The bot will then take the cake to the table.
The bot will play the song 'Happy Birthday' while taking the birthday cake to the desired destination.