How to turn Bella's power on and off
This article will show you each way to turn Bella on and off.
---
The robot can be powered on or off by the key switch, shown here: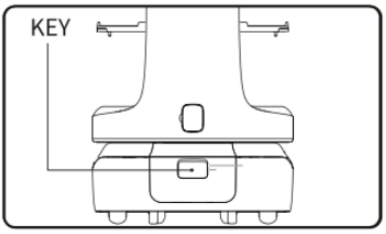 ---
To turn the power on with the laser version, you must:
Push to the initial position, then turn on the key switch, and press and hold the key switch for 0.5 seconds. Hold the switch in until the bottom appears blue.
---