How to send a bill invoice to a guest.
Invoices are a perfect way to let a customer pay at a later date or even remotely.
To send an invoice to a customer, you will need to navigate to the checkout page.
Once here select "invoice"
You will then be prompted to search for a customer or enter their details manually.
Once filled in, tap Yes.
Your invoice will now be sent to your customer.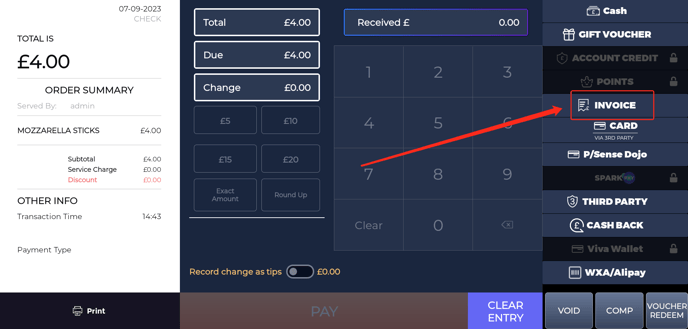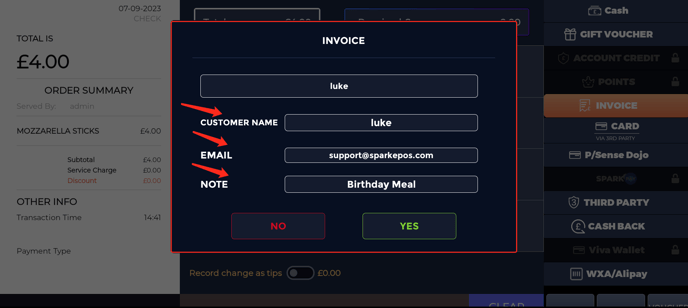 Your customer will then receive an email, Within the email, there will be an order receipt and a link at the bottom, all the customer needs to do is tap the link to be taken to the checkout page.