This article will show you how to pay for items through SPARK Pay and a PAC device.
Firstly, you will need to make sure your devices have REST API turned on and are connected.
To learn how to how to pair your payment device to a terminal by REST API, click here.
To learn how to reset/load payment keys on a handheld device ( Anderson Zaks ), click here.
Once your devices are connected, click 'Table plan' on the terminal and double tap a table, with a vacant status, you want to make an order for. Please note that this step is optional: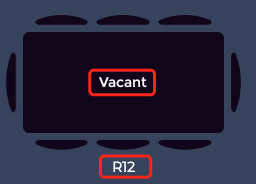 Now, begin to take the order for the table you have chosen: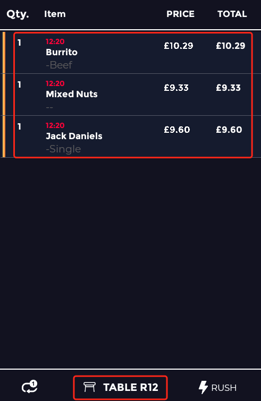 Once you have selected the items you need, click 'SEND'. This will send a receipt to the correct locations for the workers to begin making. For example, the alcohol ordered will be sent to the bar and the food to the kitchen:

When you have clicked 'SEND' the table will now turn green, showing the table is in use and may be ready to pay: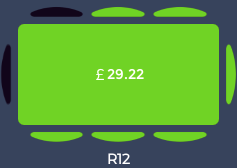 Now, on 'Table plan' double click the same table and if the customers are ready to pay, simply click 'PAY':

From here, a screen should then pop up with various different options and information, as shown below,
A preview of the receipt with an option to print it before paying: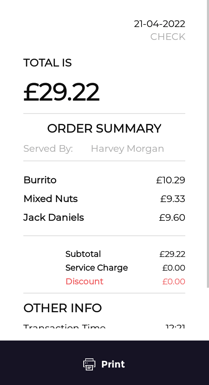 Payment options:
Options to make the items void, due to a complaint or staff error etc; complementary, for reasons like friend of the owner or staff incentives; and finally the option to redeem is available, if the customer has a voucher or coupon.

Now to pay using SPARK Pay simply click the 'SPARK PAY' option on the right-hand side:

Then, click 'PAY' at the bottom:

Once you have clicked 'PAY' the message shown below should pop up: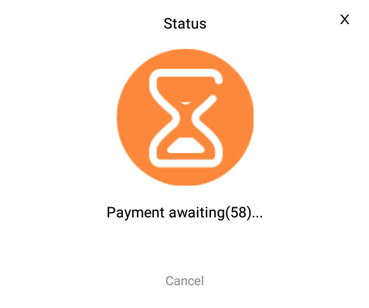 By clicking 'Cancel' you can stop the transaction: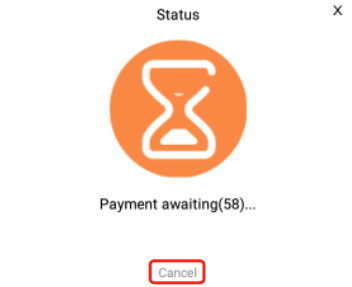 Now, go onto your handheld PAC device. If it is the first time using SPARK Pay on the device, it will have to do download for POS profiles etc:

Once the encryption and downloads are complete, your handheld should give you the option to scan or insert your card, as shown below: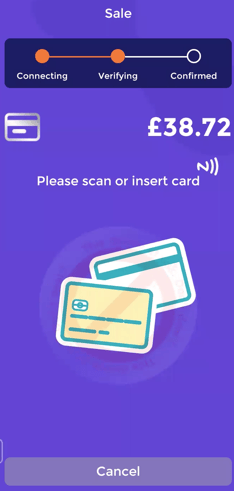 Get the card that will be used to pay, and depending on the PAC device, you can use either contactlessly scan the card, if the card is compatible with NFC; swipe the card or insert your card and enter the pin code.
If the transaction was successful, your PAC device should say this: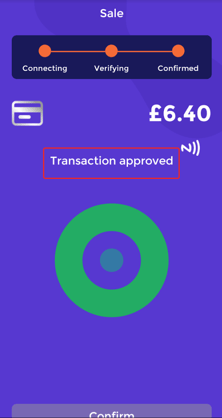 If you have any questions please feel free to contact support at Support@sparkepos.com