How to enable the 'Tips' option
This article will show you how to enable the tipping option on the K2.
Firstly, spam click the

icon at the top-right of the screen.
This will bring up a keycode, input your 6-digit code and press the

icon.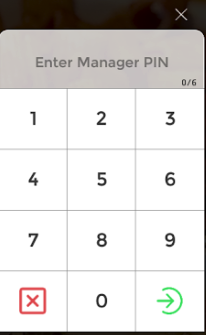 From here, click the 'settings' button.

Finally, on the settings menu, click the toggle corresponding to 'Tips Option'.
If the toggle appears grey (
) this means the 'Tips Option' is disabled.
However, if the toggle appears pink (

) this means the 'Tips Option' is enabled.
Therefore, if you would like to turn on the 'Tips Option', ensure the toggle is enabled (

).
If you have any questions, please feel free to contact our support and sales team here.