How to create custom tags
This article will show you how to create custom tags that can be assigned to customers.
Navigate to the bar on the left hand side and press on CRM.

Within CRM, navigate to the tab labelled Tag management.



3. On the page that opens, press add new in the top right corner.

4. This opens a pop up window with editable fields. Here you can edit the tag name and the icon that shows along side these tags.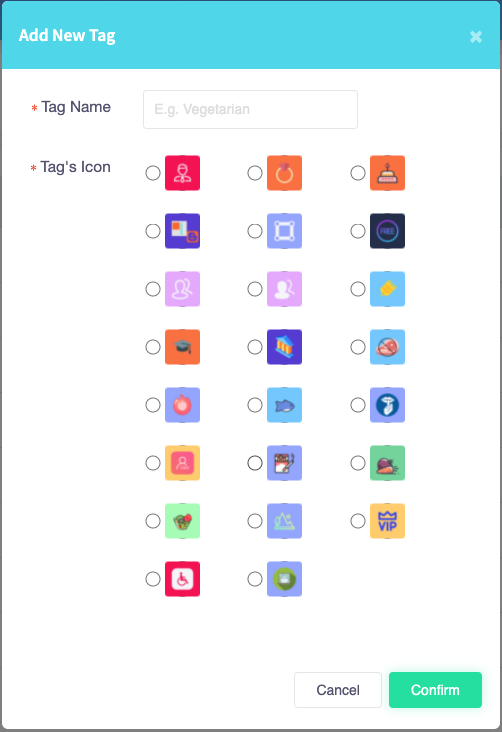 5. Once the fields are filled in, you can select 'Confirm' to create the tag.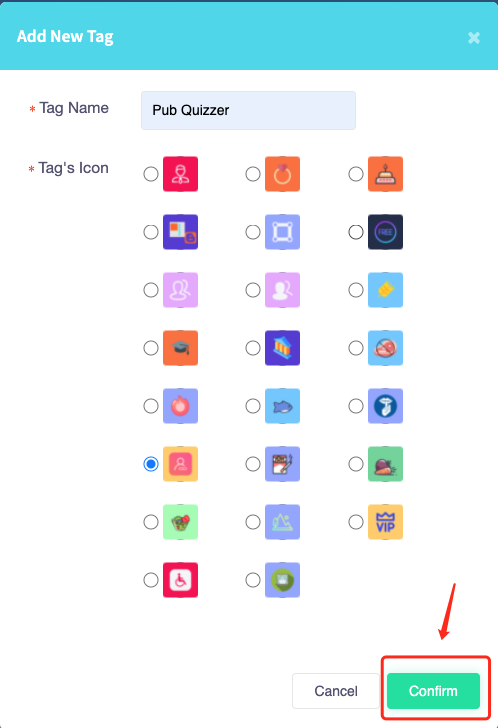 6. The tag created should now be visible in the list.