How to create a digital gift voucher
This article will show you how you can create a digital gift voucher which can be redeemed by email, printed or bound to a physical gift card
1. Log in to Cloud HQ
2. On the side menu select 'Gift Voucher' and then select 'voucher list' on the menu.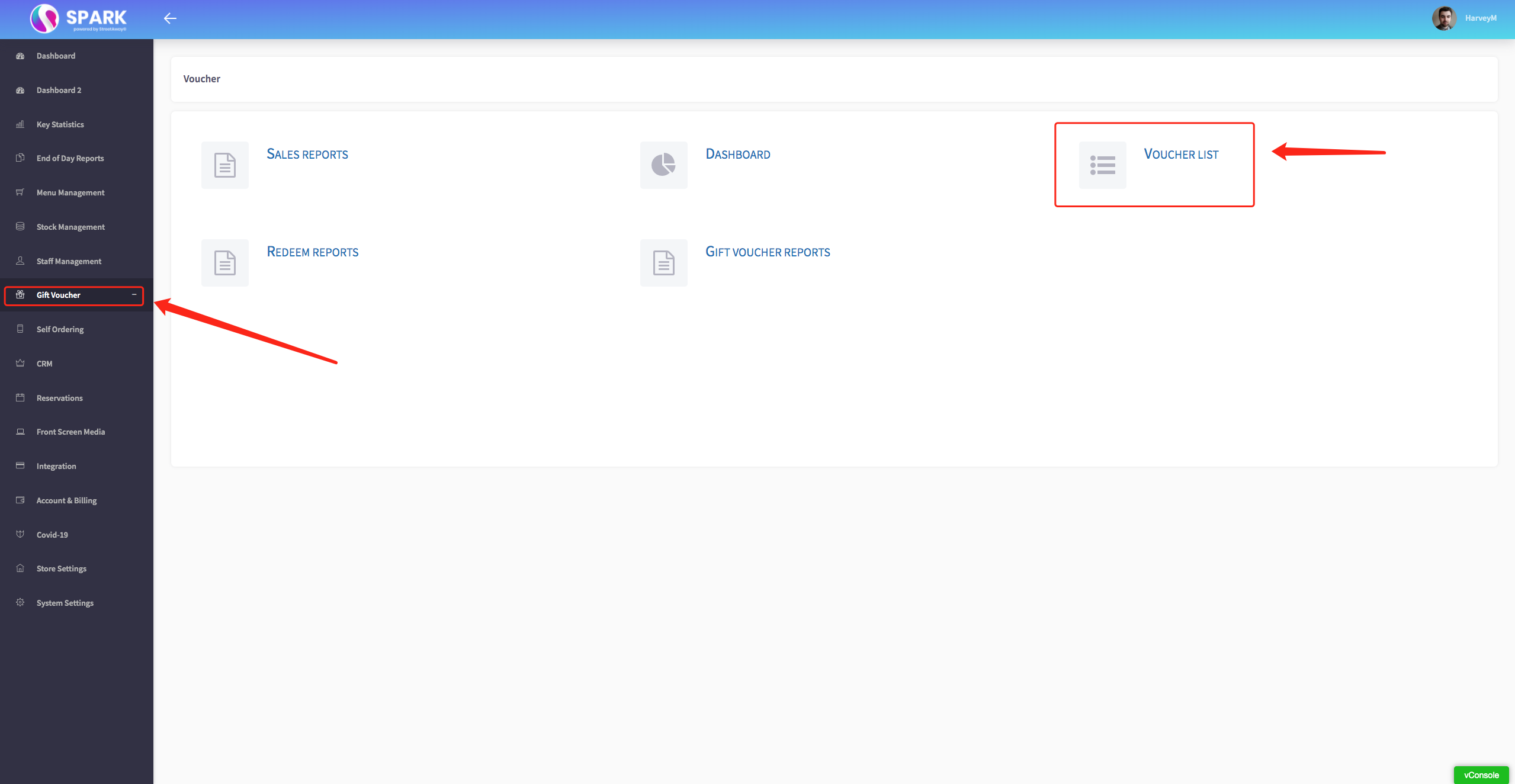 3. Select New voucher on the top right
4. Select the GIFT VOUCHER option and press confirm

5. You will then be asked to fill in the following fields.
However, 'Gift voucher Image', 'Description' and 'Additional terms' are not mandatory.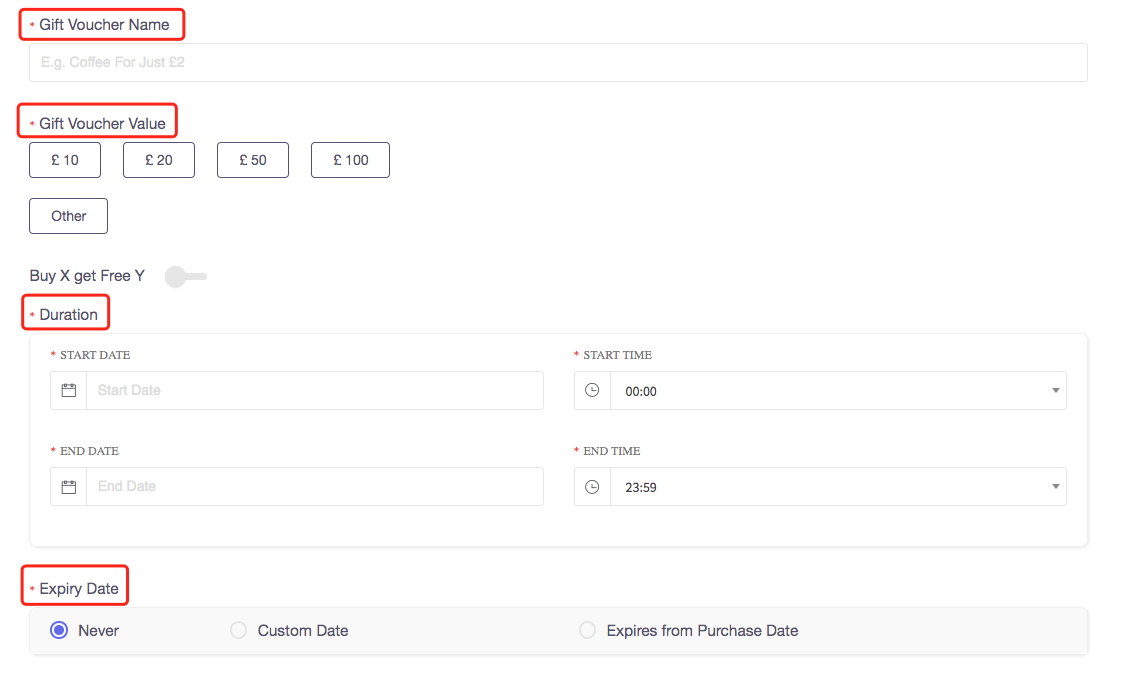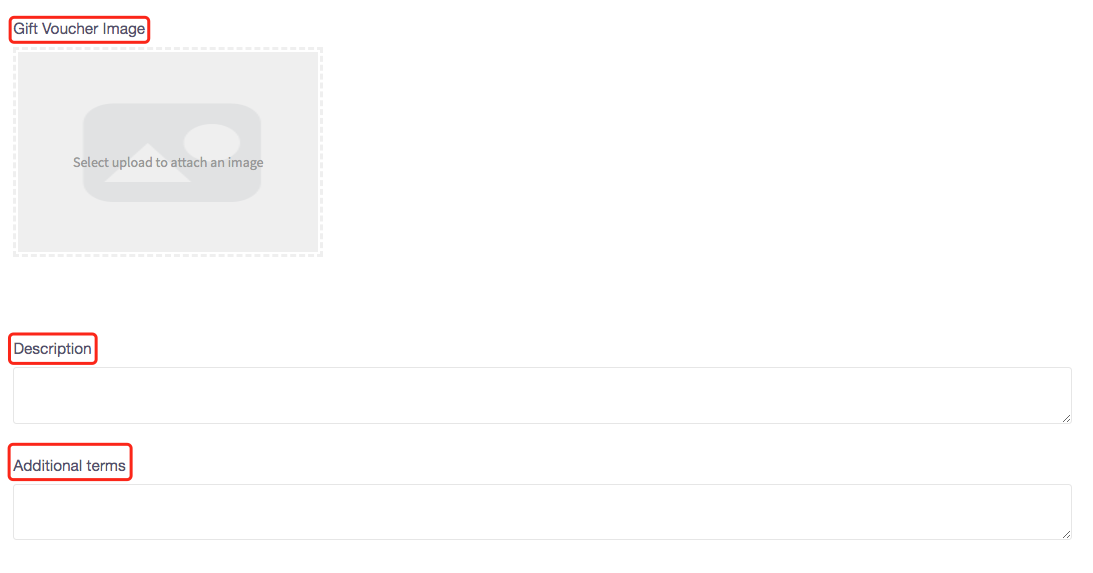 6. Once you have filled in all the fields, press confirm to save this voucher to the list. You can also toggle the status off and on, meaning if you toggle it off the voucher will not be visible to customers. If you toggle it on however, the voucher will be available to consumers.

7. From here, you can edit or delete the vouchers you have created.