How to charge Ketty
This article will show you how to charge Ketty bot.
Firstly, connect the robot to the charger immediately when the power is lower than 20%.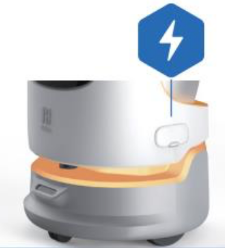 Another way to charge ketty is with a charging pile. This enables ketty to go back to it's charging point to recharge automatically. To make ketty return to charge, click 'Charge now' on the menu screen. The robot will then return to the charging pile.