How to add a new voucher
This article is for adding a new voucher to the back office.
Navigate to the left-hand sidebar and press 'Gift voucher'.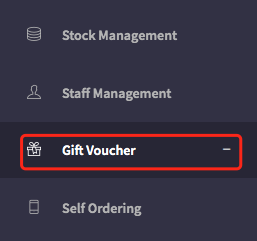 Press on the 'Voucher list'.

You will be presented with a voucher list.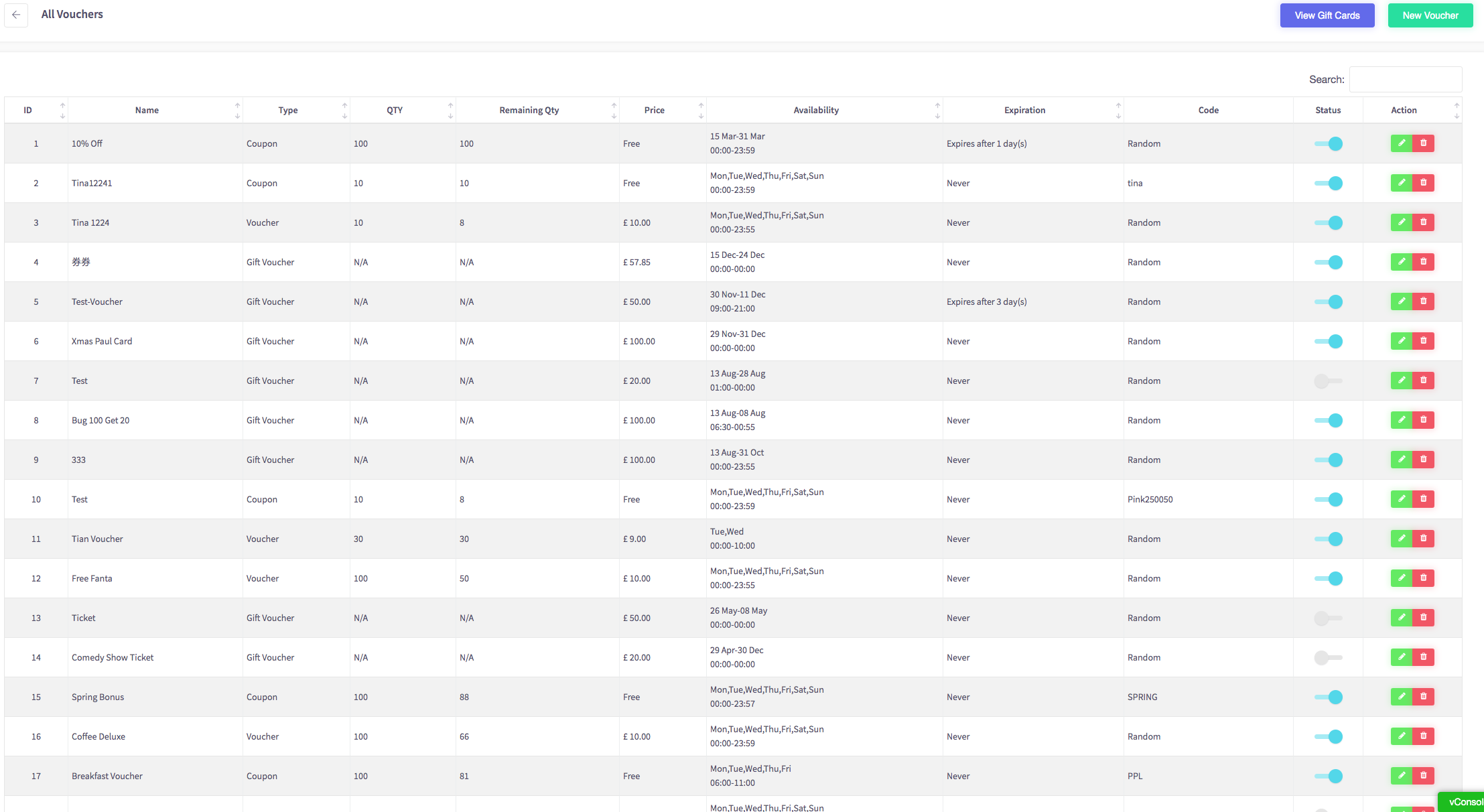 To add a new voucher, press 'New Voucher' in the top right corner.

You will be presented with a list of three choices.

Select voucher and press confirm at the top right of the screen.

You will be presented with a screen to build up your voucher. Fill in the fields and choose an image for the voucher.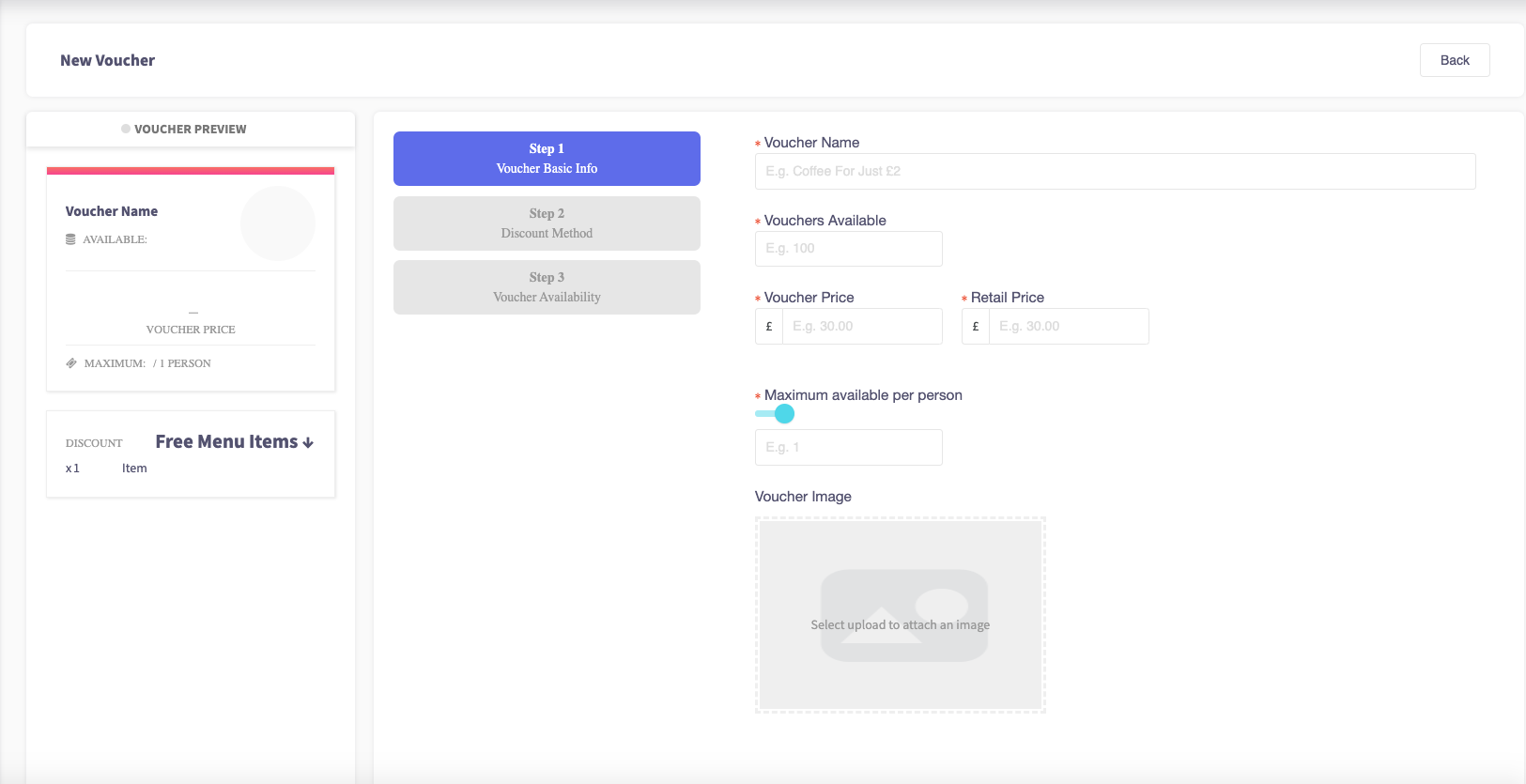 Once all the fields are filled in, Press Next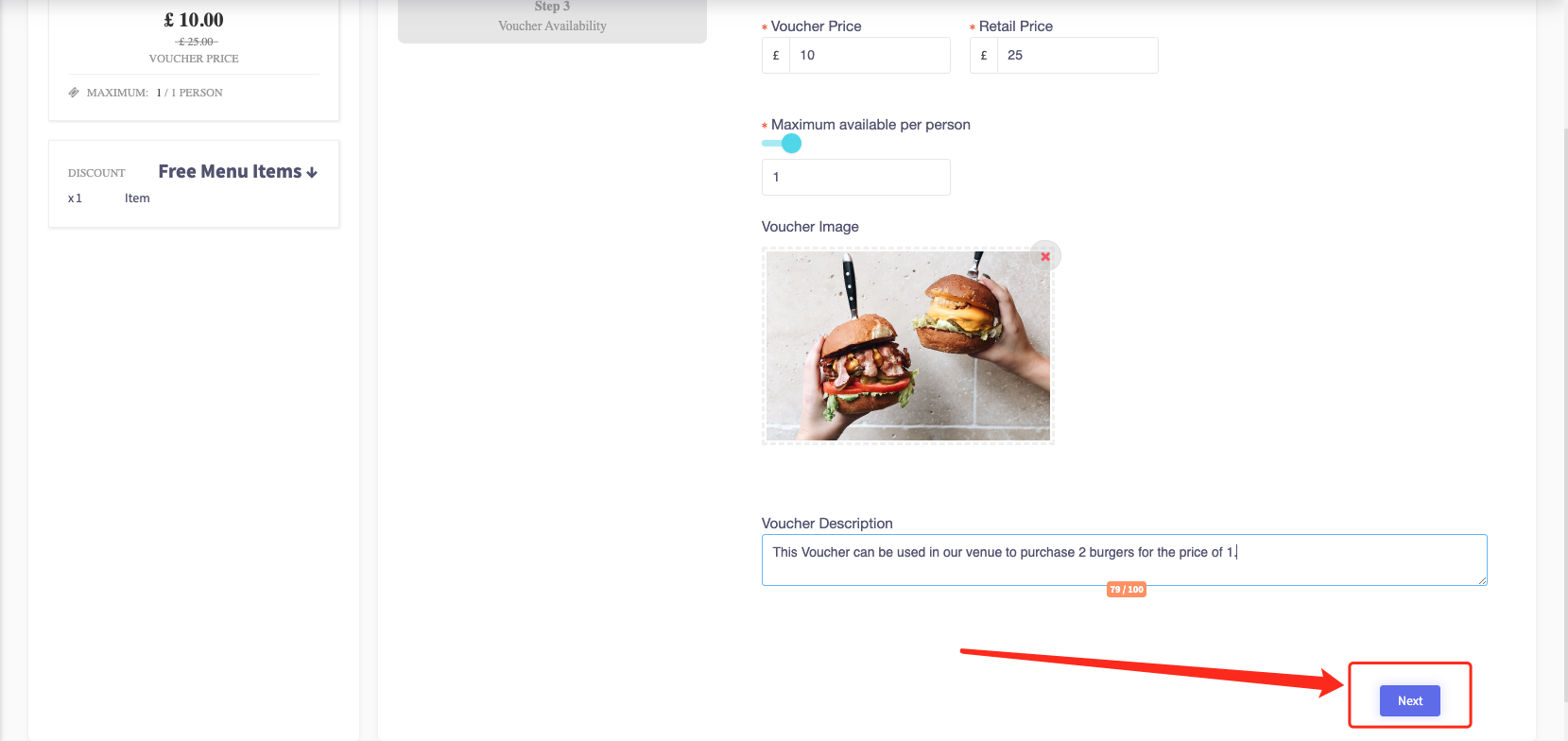 You can choose how this voucher is redeemed and how it works.

Once the fields have been filled in, press next.
The next screen has times and dates that need to be filled in for when the voucher can be used.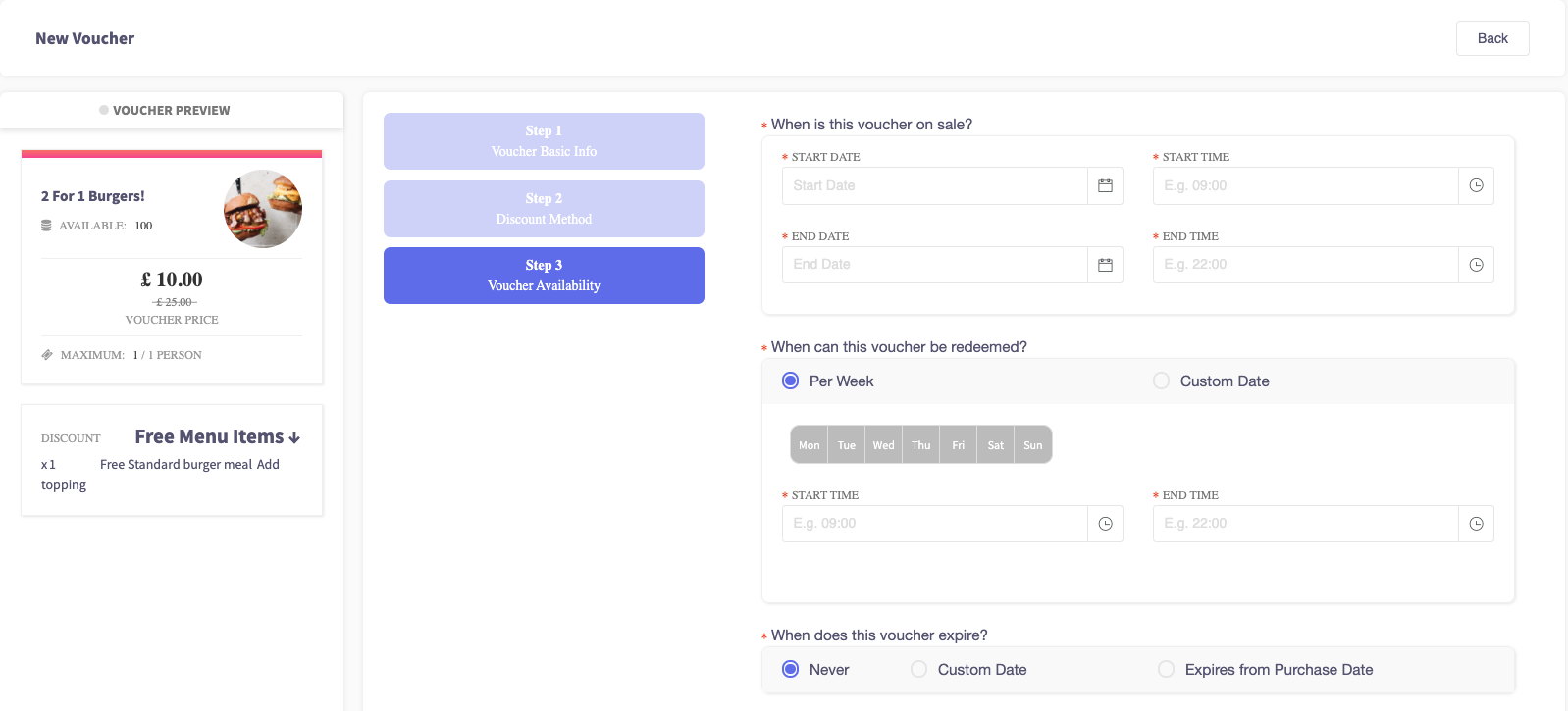 Once you have filled in the information, press 'Save'.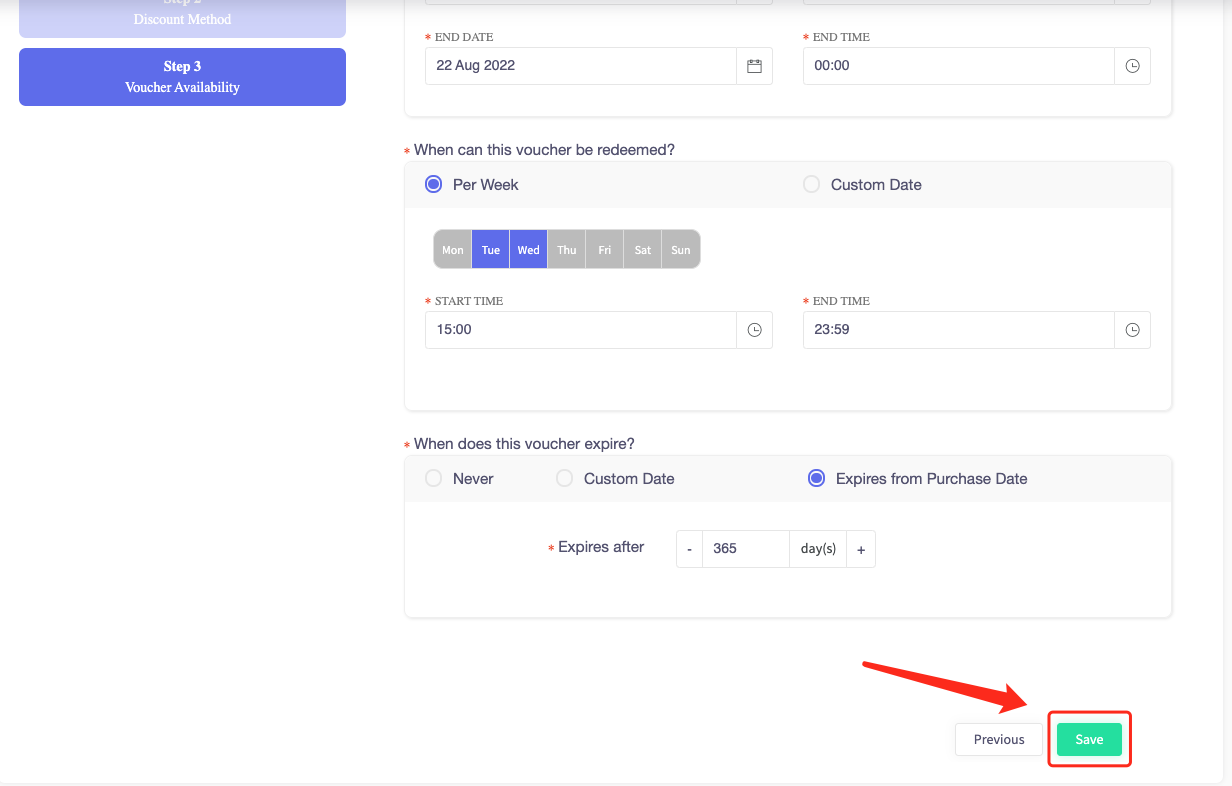 The new voucher created should appear at the top of your "All Voucher" page.
To find out how to change the status of a voucher. Click here.