How to add a customer deposit (CRM)
This article describes how to add deposits directly onto a customers profile.
Navigate over the left hand side bar and press the CRM tab.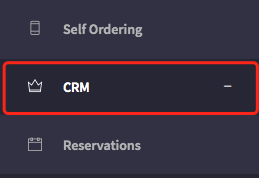 2. Select the tab below 'CRM' that says 'Guests'.

3. Select the customer profile you want to alter the deposit on.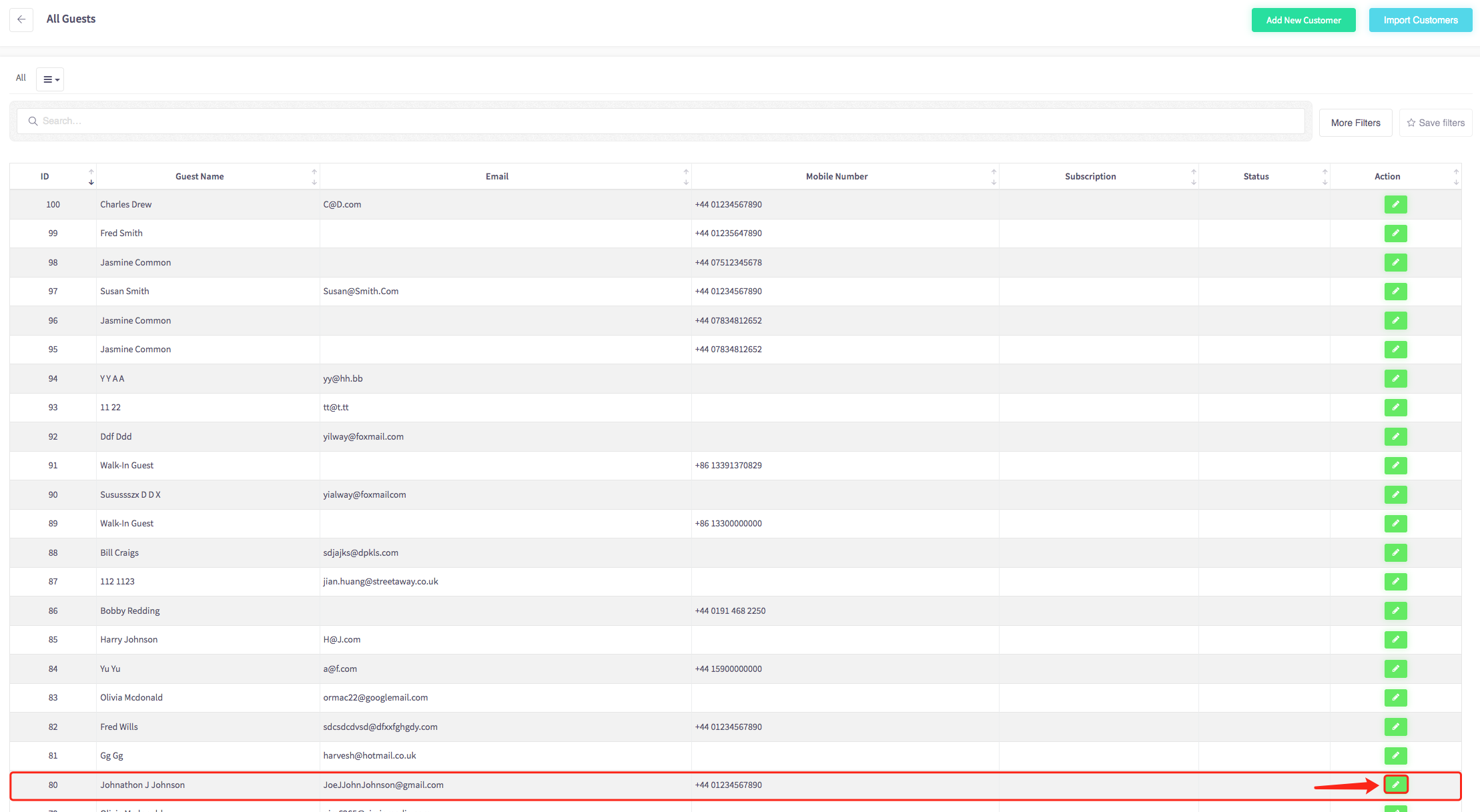 4. On the customer profile page 'Select' the deposit tab.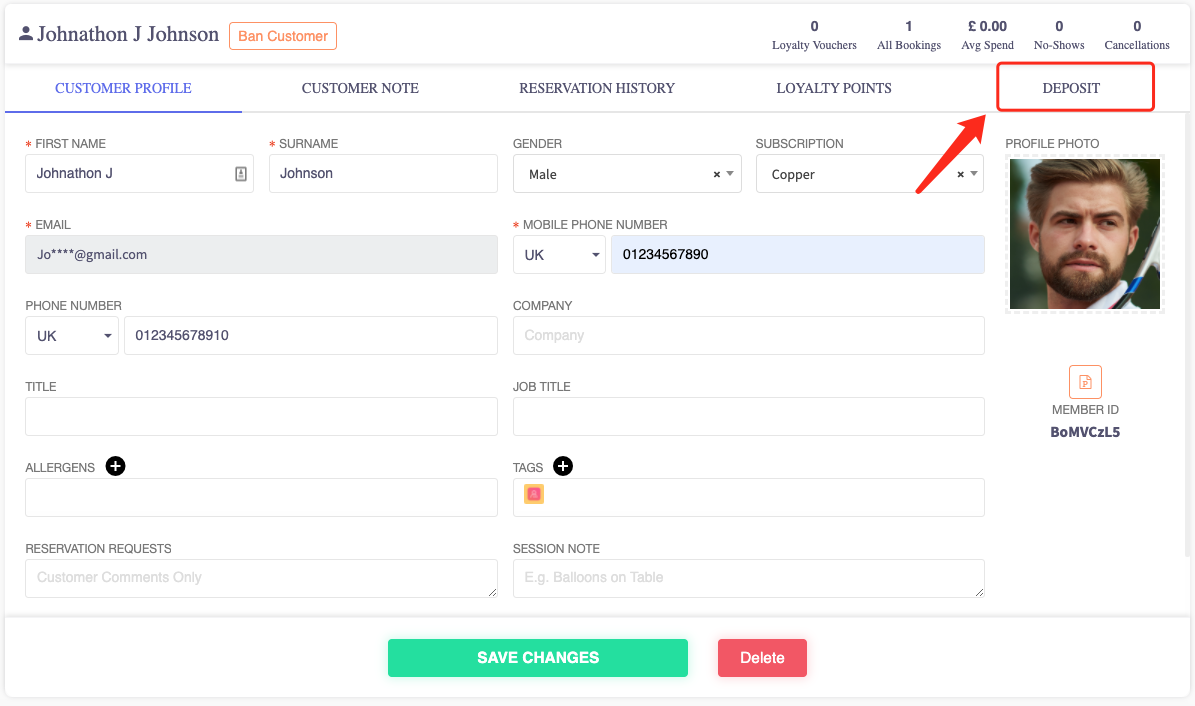 5. You will be presented with this new section. In this deposit section press Add Deposit.

6. A new pop up window will be presented with editable fields.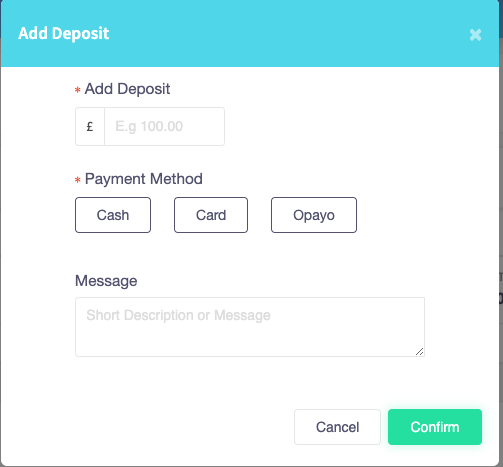 7. Add the desired amount and payment method for deposit. A message can be left to inform other staff members of the deposit.
8. Press 'Confirm' to add the deposit.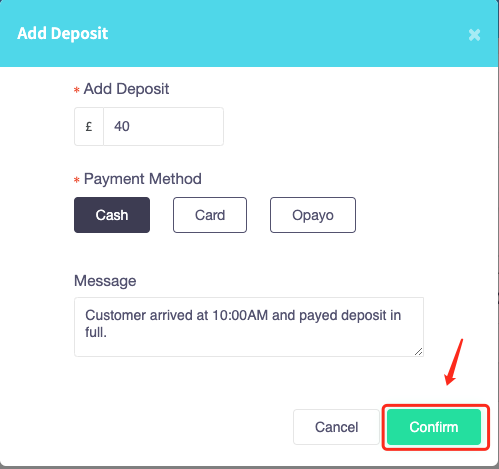 9. Upon a successfully deposit, this pop up screen will be displayed.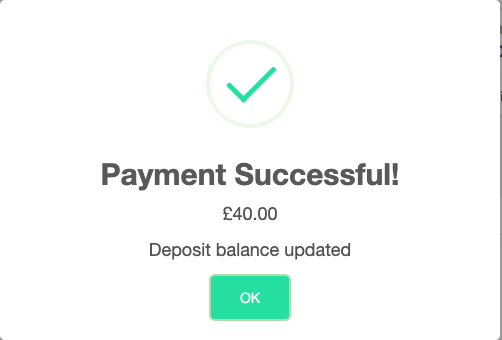 10. The amount a customer has deposited is shown in the deposit balance in the deposit tab.