Empowering Your Ideas!
At Spark EPOS, we understand that technology is constantly evolving, and so are your needs. We're dedicated to providing you with the best IT solutions to keep your business ahead of the curve. Lately, we've noticed an increasing number of requests for new features and functionalities that weren't initially part of our offerings.
We're excited about your ideas and want to ensure that we can effectively address them.
While we're always eager to innovate and expand our offerings, we want to make sure that the features we develop are aligned with the needs of our clients. To achieve this, we're introducing a streamlined process for submitting and prioritizing feature requests.
---
How to Submit a Feature Request Ticket
Login: Visit our website and head to the "Contact Us" page.

Feature Request: Select the support category you require, for suggestions please select "suggested improvements and feedback".

Details Matter: Provide as much detail as possible about the feature you're suggesting. The more information you give us, the better we can understand your needs.

Submit: Click "Submit" at the bottom of the page to submit your ticket.
---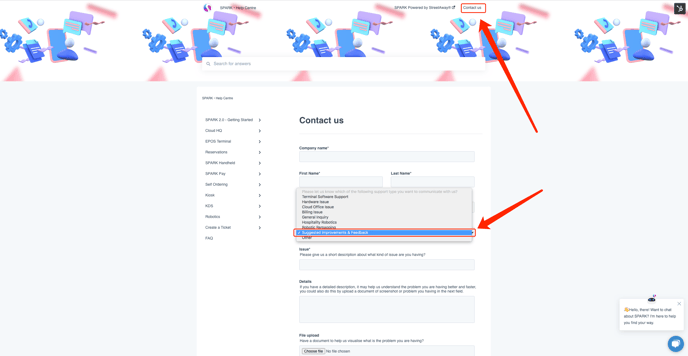 ---
Our goal is to create a collaborative environment where we can work together to bring your ideas to life. While we can't promise that every feature request will be developed, we can assure you that your suggestions will be carefully considered and evaluated based on their potential impact and alignment with our services.