A game-changing device for any business. Elevate your customers' experience with seamless connectivity, efficient operations, and exceptional customer service.
What is a base station?
A 4G WiFi base station is a communication device that combines two key functionalities: providing access to high-speed internet through 4G cellular networks and creating a local wireless network (WiFi) for connecting multiple devices within its range. It can switch seamlessly between modes so your operations never stop.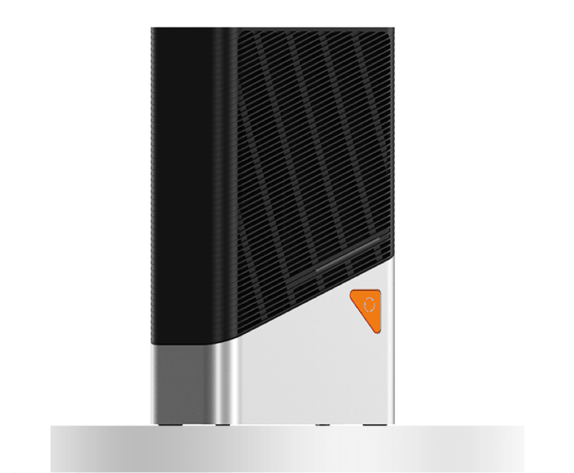 ---
Picture this scenario:
It's 6 pm, and your bustling restaurant or business is brimming with customers eagerly waiting to be served. Suddenly, disaster strikes – your WiFi connection goes down, bringing all operations to a grinding halt. Usually, you'd be left with no choice but to wait for the router to reconnect. But with a 4G WiFi base station, you wouldn't even notice the hiccup. This innovative device seamlessly switches from WiFi to your 4G data card, ensuring uninterrupted connectivity and keeping your business running smoothly.
---
What can it do?
Network Separation: The base station offers three dedicated networks – one for SUNMI devices, a main network, and a guest/public network, ensuring enhanced security and seamless user access.
High-Performance Hardware: Equipped with a quad-core processor and 512MB of RAM, the base station maintains maximum speeds and processes data swiftly for efficient performance.
Gigabit Ports: With up to five ports, including WANx1, WAN/LANx3, and LANx1, the base station facilitates versatile connectivity options for various devices.
4G Data Card Slots: With built-in 4G data card slots, the base station guarantees a dependable and stable internet connection. In case of WiFi disruptions, the device seamlessly switches to the data card connection, ensuring uninterrupted network uptime. (Communications standard: TD-LTE, FDD-LTE, TD-SCDMA, WCDMA, GSM)
Connect up to 128 Devices: Supporting up to 128 connected devices simultaneously, the base station enables seamless connectivity for a multitude of devices within its range.
Bandwidth Guarantee for Specified Devices: Even during peak network usage, the intelligent bandwidth allocation strategy prioritizes specified devices, ensuring crucial data transmission when needed.
---