How to send a dish to a customer
This article is for serving dishes to customers. Using the Bella Bot
1. Go to the Bella Bot settings and make sure It is in delivery mode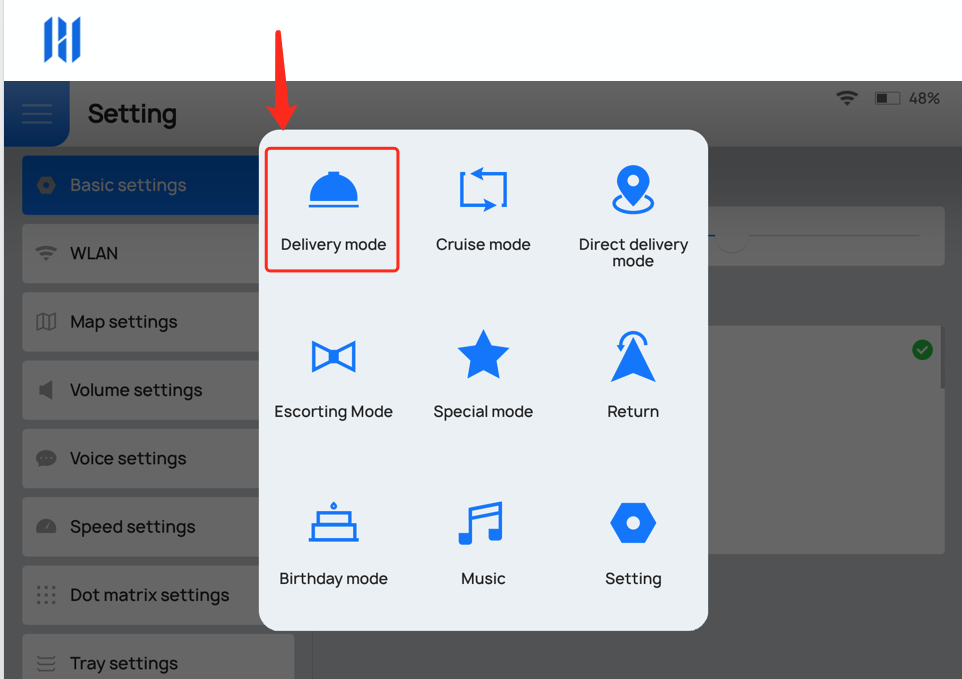 2. Select the table number you want to deliver the dish to and it will be added to a tray on the bot diagram. Place the food on the Tray.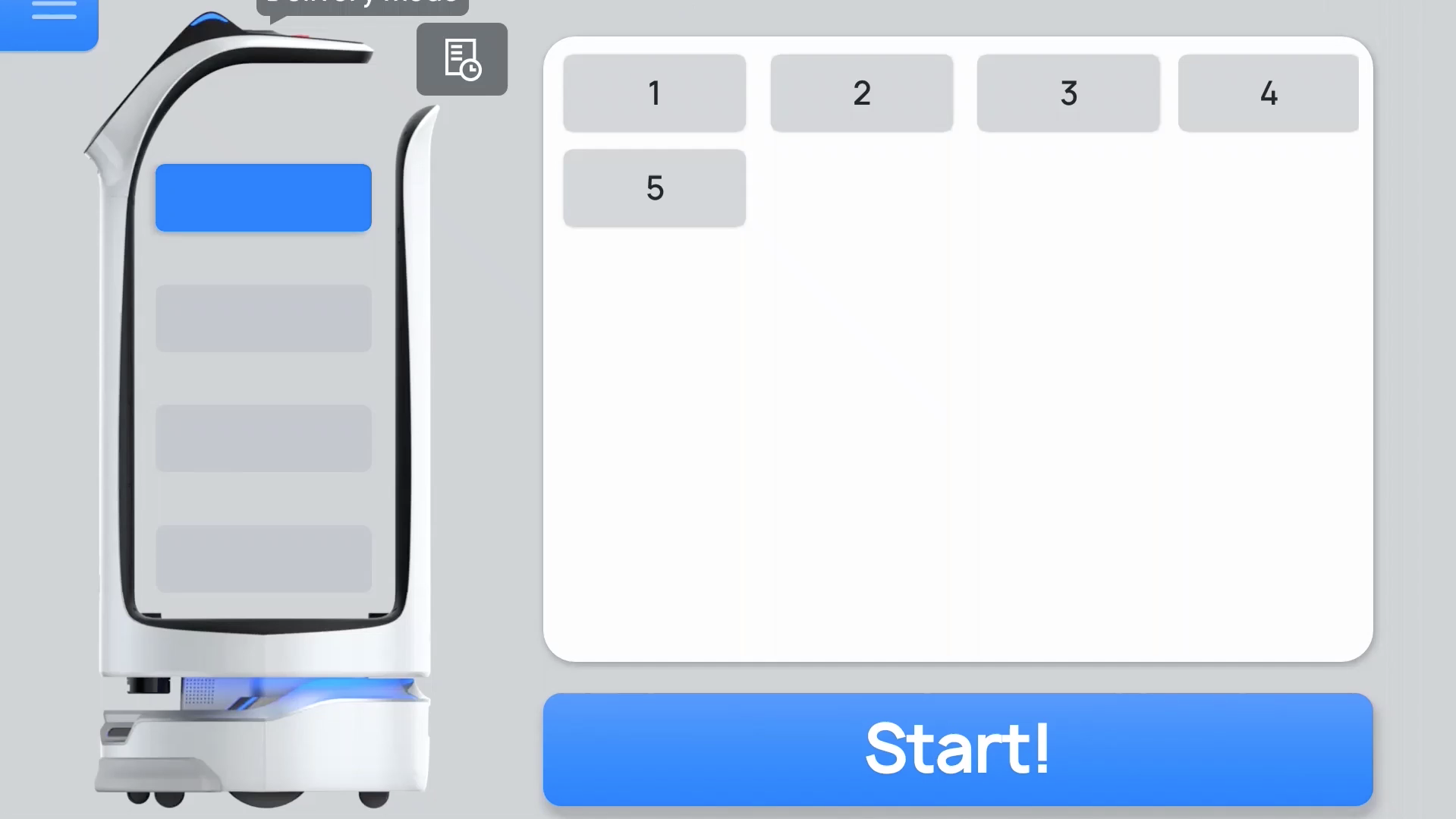 3. Press start to start the delivery.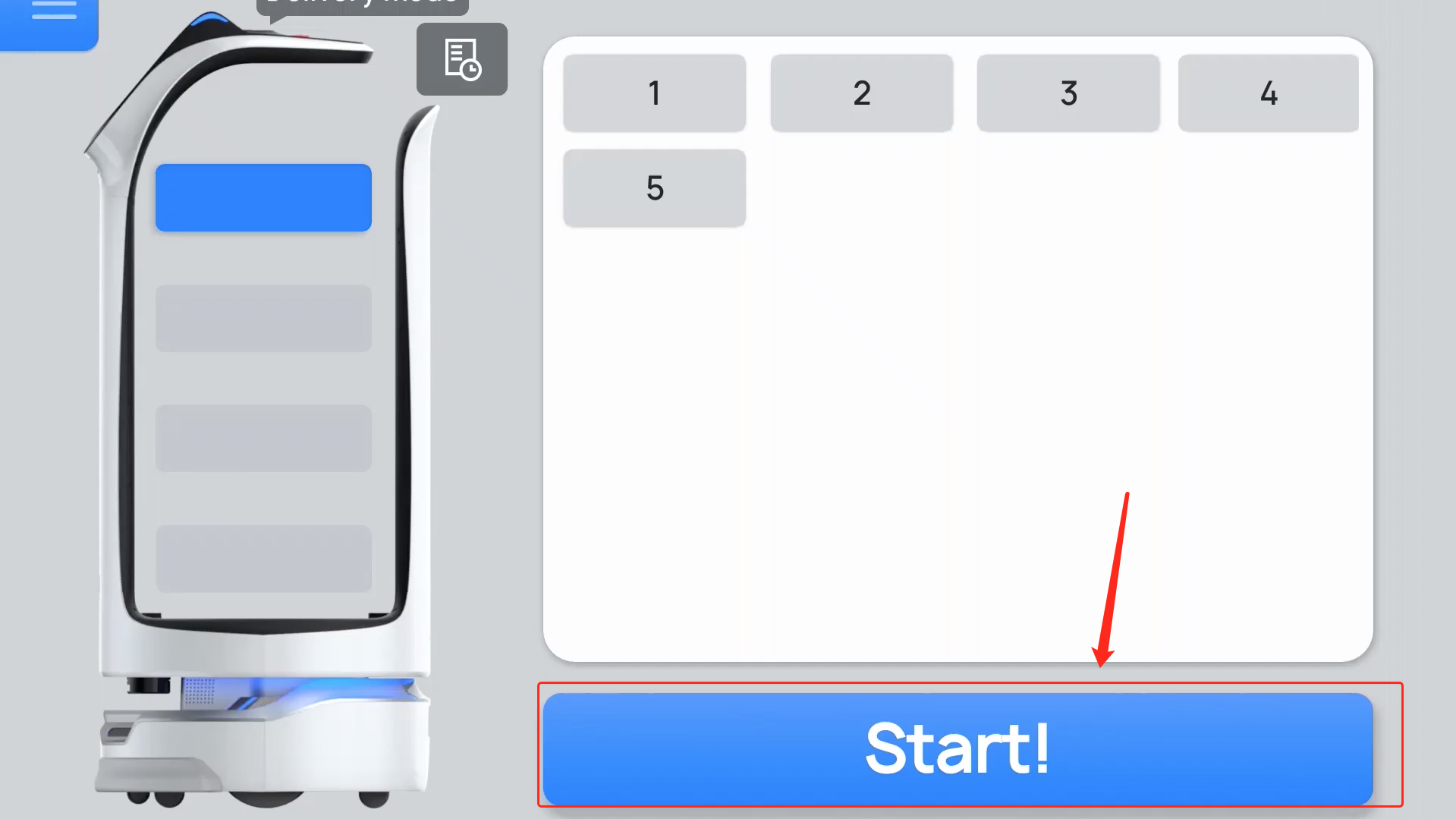 4. Bella should now move towards the first table.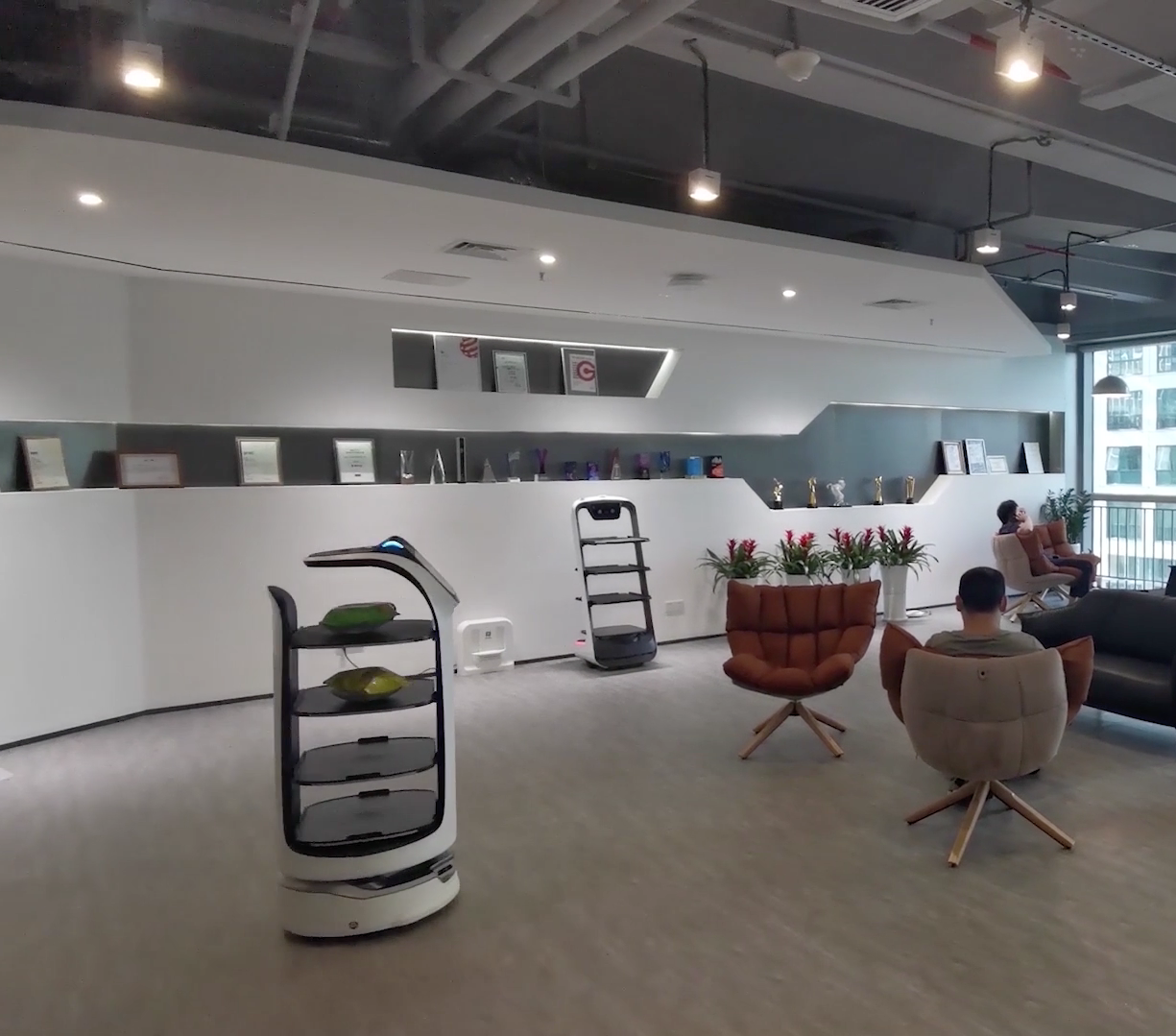 5.Once they have taken their meal, the customer will press done and Bella will return to the starting point.